Borssele Wind Could Power Corporations
The developers of the commercial offshore wind farms in the Dutch Borssele Zone (which also comprises a demonstration site) are looking to sell electricity to corporations, according to Reuters.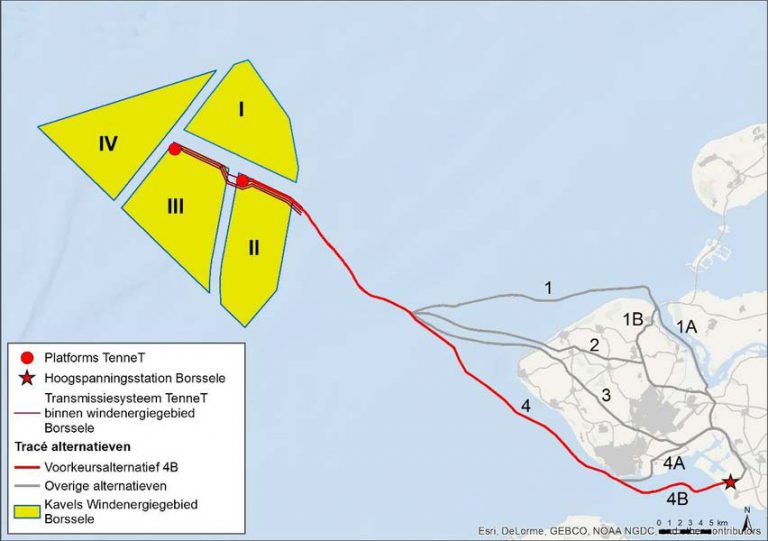 Namely, the developers are negotiating to sell some of the electricity produced by Borssele wind farms to large electricity customers such as technology companies or industrial corporations that use heavy machinery by entering Power Purchase Agreements (PPAs), which are common in the U.S. but are in somewhat of an infant stage in Europe.
Daniel Nathan, head of wind asset portfolio development at DONG Energy and Kirsten Barnhoorn, who is in charge of strategic partner management at Eneco, confirmed to Reuters that their companies are looking at this option.
Barnhoorn said Eneco is in talks with its clients over PPAs. The company's current client list for renewable energy supply includes Dutch Railways, Google, FujiFilm, Amsterdam's airport, and Royal Schiphol Group.
Microsoft might also get onboard as Vanessa Miler-Fels, the tech giant's renewable energy strategist said the Netherlands – where Microsoft has set up one of its large data centres – is a priority and that the company is "very interested in offshore wind development."
DONG Energy won the tender to build the Borssele 1 & 2 wind farms, while Borssele 3 & 4 has been awarded to the Blauwwind consortium comprising the oil and gas giant Shell (50%), Eneco (30%), Van Oord (10%) and DGE/ Mitsubishi (10%).
Selling some of the offshore wind-generated electricity to big companies would minimise future price risks of projects and lower the power costs.
On the project level, the Borssele 3 & 4 developers are currently looking to get additional investors in their project. As reported at the beginning of October, the Blauwwind consortium partners (excluding Van Oord) are exploring options to attract additional investors to free up capital for future offshore wind projects.