Dutch Govt to Launch First Subsidy-Free Tender on 15 December
The Dutch Ministry of Economic Affairs has published the Ministerial Order for permitting offshore wind energy for the Hollandse Kust (zuid) sites I and II, stating that the application period will start on 15 December and close on 21 December 2017.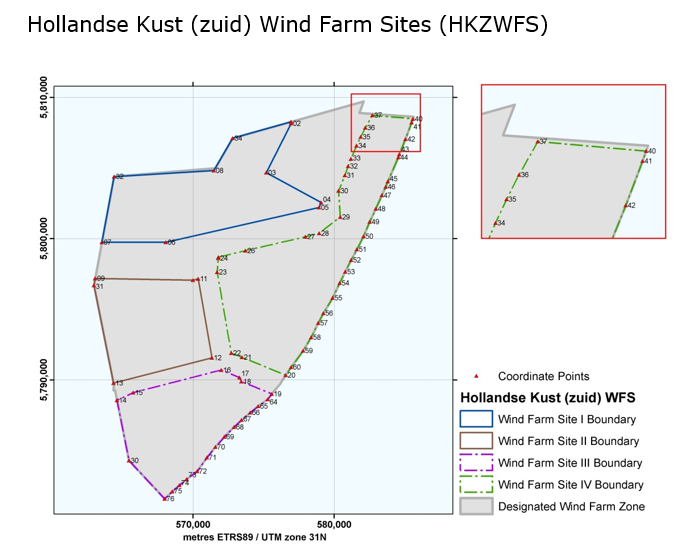 The tender will be based on the procedure without subsidies and companies will compete for a concession permit.
According to Loyens & Loeff advisers, if there are no applications submitted or the government receives only non-qualifying applications, the tender would see a second round that would be subsidy-based.
One permit is granted for each wind farm site, with applications allowed to be made for a permit for each of the two wind farm sites, which will have a total capacity of around 700MW.
Within the order, the Dutch government has published the criteria for awarding the permit(s), one of which is knowledge and the amount of previous experience that the contractors have. Some of the criteria are also the quality of the design of the offshore wind farm and the capacity of the wind farm.
Regarding the capacity, 342MW would be a minimum for each of the two sites while maximum of 380MW can be installed. Here, the higher the capacity of a proposed project, the more points an applicant will get.
Also, the rules state that the construction and operation of a wind farm will be regarded as financially feasible only if the application shows the applicant's own assets amount to at least 20% of the total investment costs for the wind farm. Loyens & Loeff noted that this used to be 10% under the previous tenders for the Borssele Zone.
According to the newly set rules, if the application assessment shows that the applicant has applied for a permit for both sites, the proportion of own assets will be be calculated taking into account the total investment costs for the wind farms at both Wind Farm Sites.
The government has also issued site studies in order to further minimise risks and associated costs. These include: metocean desk study, wind resource assessment, metocean campaign, technical note on scour and scour mitigation, and archaeological assessment of the HKZ site IV.
The Ministerial Order will go into effect on 1 November.
---
The projects planned under the Dutch Government's current offshore wind programme include 2,100MW at the Hollandse Kust zones. Of this, 1,400MW is planned in the Hollandse Kust (zuid): 700MW at sites I and II, and further 700MW at sites III and IV. The tender for Hollandse Kust (zuid) III & IV is planned for 2018. An additional 700MW is planned to be tendered in 2019 in the Hollandse Kust (noord) zone.