Court Rejects Environmental Appeal against Parc du Banc de Guérande Offshore Wind Farm
The Nantes Administrative Court of Appeals has dismissed the appeal filed by three environmental organisations which contested the environmental permit granted to the 480MW Parc du Banc de Guérande wind project located some 12 kilometres off the coast of  Saint-Nazaire.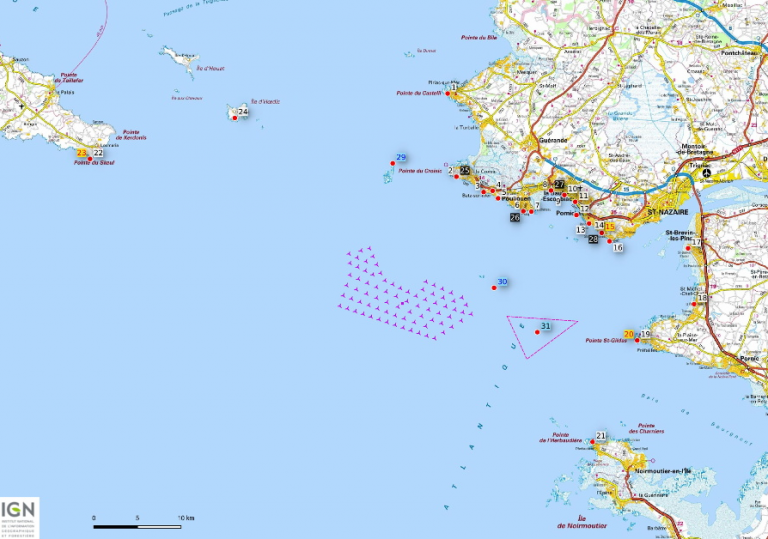 Back in August 2016, Aspen from the Pouliguen commune, GRSB from the La Baule commune and Prosimar from the Pornichet commune lodged an appeal against the environmental permit for the project issued by the Prefect of Loire-Atlantique in March 2016.
The three organisations claimed that the environmental impact of the project was not properly assessed and that the wind farm should be moved further offshore by five to ten kilometres so as not to impact the local protected biodiverse area.
The Parc du Banc de Guerande project is being developed by Éolien Maritime France SAS (EMF), a special purpose company controlled by EDF Energies Nouvelles (EDF EN) and Canada's Enbridge.
The wind farm, comprising 80 GE Haliade 6MW turbines spread across an area of 78 square kilometres, is scheduled for commissioning in 2021.
Offshore WIND Staff