Adwen's Prototype 8MW Turbine Dwarfs Bremerhaven Skyline
Adwen's prototype 8MW wind turbine generator, currently under construction in Bremerhaven, Germany is now mechanically complete, the company told Offshore WIND.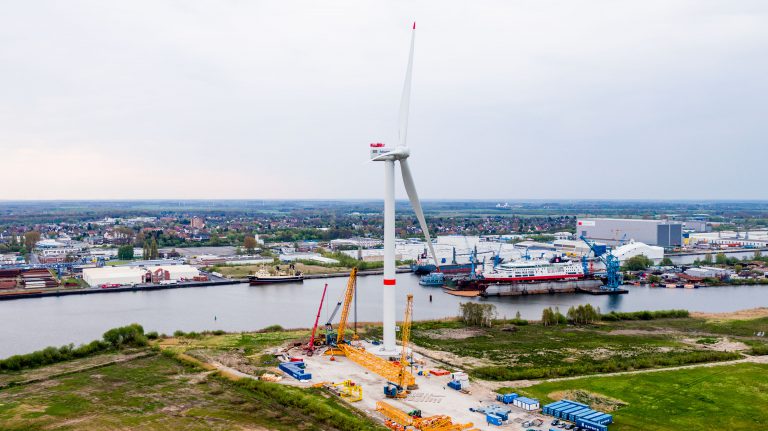 All five tower sections have now been installed, along with the nacelle and the three 88.4-metre blades, the longest in the world, manufactured by LM Wind Power and designed specifically for this turbine model. The turbine has a rotor diameter of 180 metres.
The prototype, installed at Fraunhofer IWES' offshore wind test site, is expected to be commissioned in the following weeks, Adwen said.
The prototype will undergo a series of field tests developed by Adwen and Fraunhofer IWES to expedite the certification process and the entry into the commercial market.
The AD 8-180 turbine has so far been selected for three projects off the coasts of France, totalling 1.5GW.