Bibby HydroMap Scanning for UXO at Saint-Brieuc OWF Site
Bibby HydroMap is carrying out an UXO survey at the site of the Saint-Brieuc offshore wind farm in France, developed by the Iberdrola-led consortium Ailes Marines.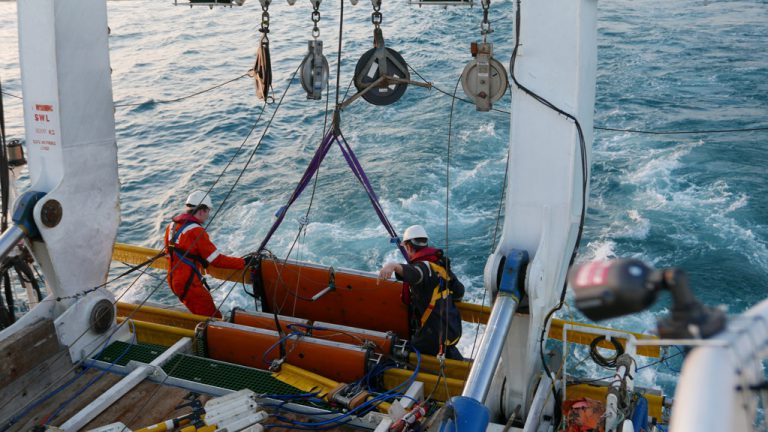 The survey is a mandatory prerequisite for the geotechnical campaign scheduled for June 2017.
The UXO campaign encompasses assessing and, if necessary, reducing the risk of unexploded ordnance on the the locations that will accommodate the wind turbines, offshore substation, inter-array cables, and the export cable.
The work is being performed by the specialised vessel Bibby Tethra.
In April 2012, the Ailes Marines consortium was awarded the exclusive rights for the exploitation of the offshore wind farm in the Bay of Saint-Brieuc.
The project was technically redefined in 2013 with the aim of using 62 Adwen wind turbines with a unit capacity of 8MW, instead of 100 turbines with a 5MW capacity.
The construction is expected to start in 2018 and the wind farm is scheduled to be operational in 2020.
Offshore WIND Staff