North Carolina Offshore Wind Auction Starts Today
The US Bureau of Ocean Energy Management (BOEM) will today auction off 122,405 acres offshore North Carolina for commercial wind energy leasing.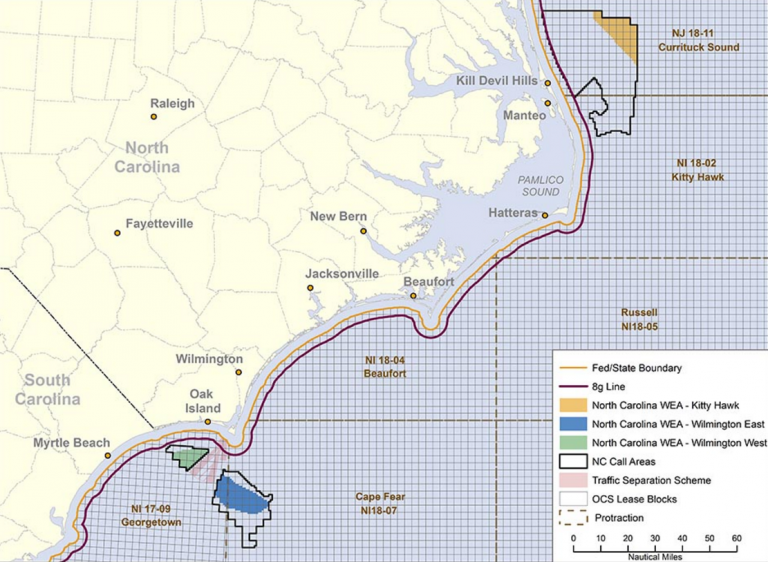 The monetary auction will start at 9 AM Eastern Time (2 PM CET) with Offshore WIND providing updates as the action progresses.
Six developers are left in contention for the offshore wind lease area off Kitty Hawk, including AVANGRID Renewables, Enbridge Holdings (Green Energy), Wind Future, PNE Wind USA, wpd offshore Alpha, and Statoil.
Three companies previously identified by BOEM as eligible to participate in the Kitty Hawk auction, Canada's Northland Power, Shell, and Outer Banks Ocean Energy, decided not to participate in the upcoming auction.
This will be the first wind energy area lease for North Carolina. The Kitty Hawk lease area is located 24 nautical miles (nm) from shore and extends 25.7nm in a general southeast direction.
To date, BOEM has held six competitive auctions, generating over USD 58 million in revenue to the federal government, in exchange for leases covering over 1 million acres.
The most recent auction saw Statoil securing the New York offshore wind lease area with a record USD 42.5 million bid.