Iberdrola Expects Saint-Brieuc Construction Permit in First Half of 2017
Spanish energy company Iberdrola expects to receive a construction permit for the 500MW Saint-Brieuc wind project off the coast of French Brittany by 30 June, 2017.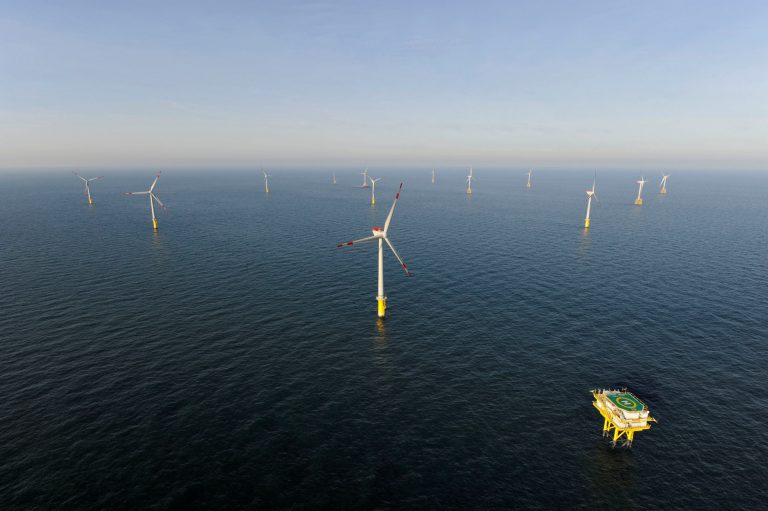 In April 2012, the Ailes Marines consortium formed by Iberdrola, Eole-Res and Caisse des Dépôts was awarded the exclusive rights for the exploitation of the offshore wind farm in the Bay of Saint-Brieuc.
The project was technically redefined in 2013 with the aim of using 62 Adwen wind turbines with a unit capacity of 8MW, instead of 100 turbines with a 5MW capacity.
The decision was contested in court by Nass & Wind and Alstom Wind France, who competed against Iberdrola and EOLE-RES for the Saint-Brieuc offshore wind project.
Earlier this month, the Administrative Court in Rennes dismissed the appeals filed by the two companies.
In October 2015, Ailes Marines submitted a request for the construction permit. In 2016, the consortium worked on answering the requests from the French administration within the process for the approval of said permit, as well as on the consolidation of the main supply agreements for the wind farm.
Ailes Marines has recently deployed two LiDARs at the Saint-Brieuc offshore wind farm site to gather valuable data for the project.
The construction is expected to start in 2018 and the wind farm is scheduled to be operational in 2020.