Dutch MPs Call For Extension of 2023 Offshore Wind Capacity Target
The House of Representatives of the Netherlands has received a motion to look into the possibility of adding new offshore wind farm zones to the country's list of projects scheduled for commissioning by 2023.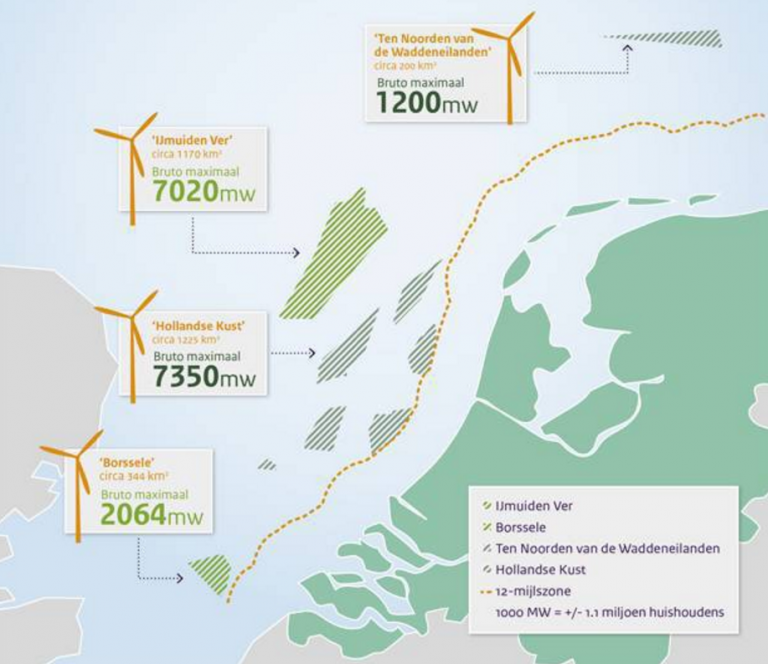 Two members of the House of Representatives, Liesbeth van Tongeren and Jan Vos, have filed a motion claiming that the recent reductions in the Levelised Cost of Electricity (LCOE) for offshore wind, including a bid of EUR 54.5 per MWh for the Borselle III & IV wind farms, should incentivise the government to label offshore wind as one of the top priorities if the country is to meet commitments set out in the National Energy Agreement.
The two MPs identified the IJmuiden Ver (IJmuiden Far) offshore wind farm zone as one of the areas which could potentially be added to the existing portfolio of projects to come online by 2023. The IJmuiden Ver zone is estimated to have the capacity to accommodate far offshore wind farms with a combined capacity of some 7GW.
The Netherlands identified three offshore wind farm zones to be developed by 2023. These are the 1.4GW Borssele, the 1.4GW Hollandse Kust Zuid, and the 700MW Hollandse Kust Noord, with a combined capacity of 3.5GW.
In total, the Netherlands currently plans to have 4.45GW of commissioned offshore wind capacity by 2023 which is expected to help the country reach the target of meeting 16% of its demand through renewable energy sources.