Gode Wind 3 Good to Go
The German Federal Maritime and Hydrographic Agency (BSH) has issued the planning permission for the Gode Wind 3 offshore wind farm, allowing for multi-megawatt class turbines to be installed as part of the project.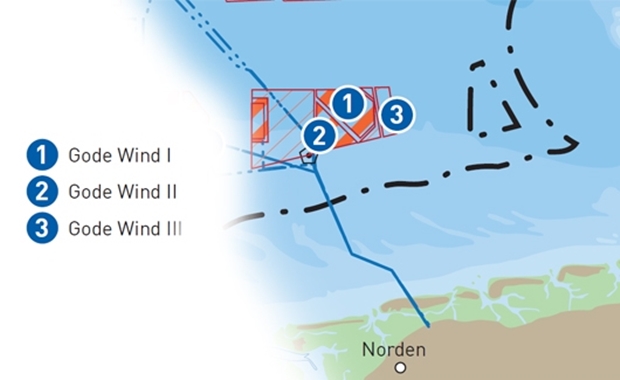 Following the permission, PNE WIND concluded the sale of the project to DONG Energy.
Gode Wind 3 is located in the North Sea within the German Exclusive Economic Zone (EEZ). It has been planned and developed by PNE WIND in connection with other projects which have already been approved.
In 2012, the Gode Wind offshore wind projects were sold to DONG Energy. Gode Wind 1 and 2 have meanwhile been commissioned by the developer.
Markus Lesser, Chief Executive Officer of PNE WIND AG, said: "The path to obtaining the planning permission has not always been easy. Here, the high level of competence of our offshore team around Thorsten Fastenau has paid off. The intensive work and high quality of the project ensured our success, which will also be reflected by a milestone payment to PNE WIND. With its five planning permissions to date, PNE WIND is one of the most successful offshore developers in Germany."