Prysmian Picks Tekmar Cable Protection Systems for Rentel
Cable protection systems (CPS) supplier Tekmar Energy has won a contract to supply Prysmian PowerLink with 84 of its TekLink CPS units for the 3o9MW Rentel offshore wind farm project in Belgium.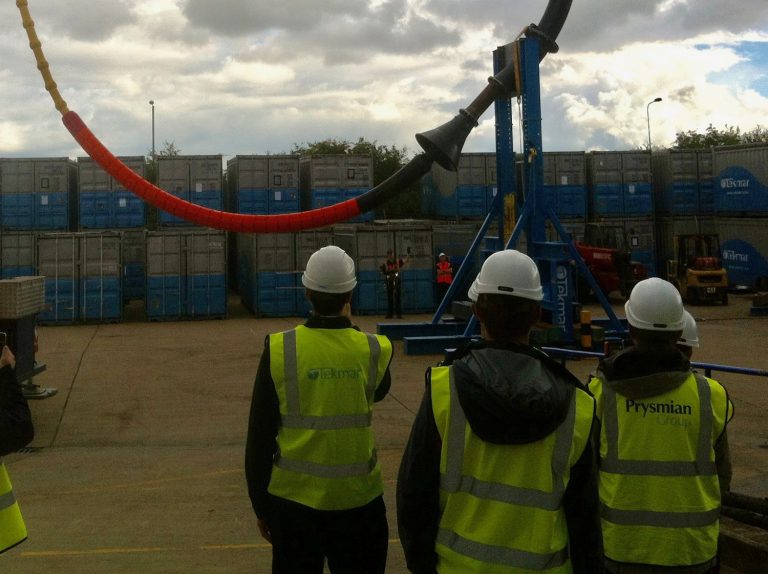 The supply for the contract will be executed in Tekmar's production facility in the North East of England and manufacturing is expected to be completed early in 2017.
Installation will commence in the summer of 2017 and will be performed by Tideway B.V.
Prysmian PowerLink has already awarded Tekmar a similar contract for supply of CPS for the Wikinger offshore wind farm project which is currently part way through an installation campaign in the German Baltic sea.
James Ritchie, CEO at Tekmar said: "We are immensely proud that Prysmian has once again chosen Tekmar for this prestigious work, particularly following our 7th generation of product development for our TEKLINK® cable protection system offering quick installation and continued reliable subsea performance."
Tideway, part of DEME Group, awarded Prysmian Group with a EUR 13 million contract to supply inter-array cables and accessories for Rentel in October 2016.
The Rentel wind farm is located approximately 34 km from the Port of Zeebrugge and approximately 40 km from Oostende off the Belgian coast.
It will consist of 42 Siemens D7 type wind turbines and is the fifth offshore wind farm to be constructed within the Belgian North Sea.
Rentel N.V., the developer of the wind farm, reached financial close for the EUR 1.1 billion project on 3 October, 2016.
DEME is the main contractor for the design, supply, transport and installations of foundations and infield cables.