ABB Fixes DolWin2 Cable Ahead of Schedule
The 916MW DolWin2 offshore grid connection has been re-energized much sooner than expected following cable repairs undertaken by ABB, TenneT TSO's spokesperson confirmed to Offshore WIND.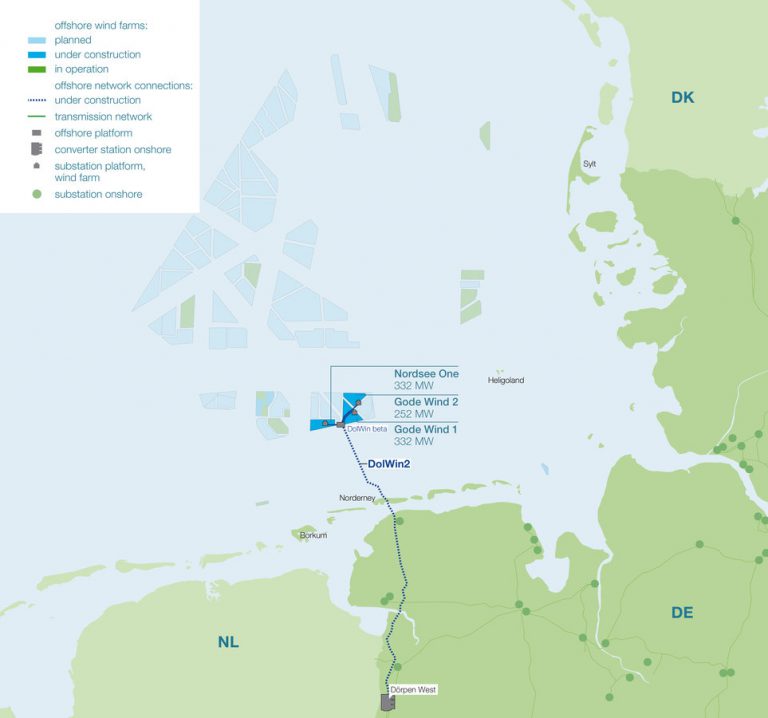 DolWin2 has been back in operation since Saturday, 7 January, the spokesperson said.
ABB was initially expected to complete remediation works on cable components by 27 March.
DolWin2 had been out of action since 7 November, 2016.
The offshore grid link has enough capacity to transmit the energy from offshore wind farms Gode Wind 2, Gode Wind 1, and Nordsee One to the land, and was first powered on 12 February, 2016.
Since then, there has been a series of unplanned automatic shutdowns of the network connection, attributed to a fault somewhere in the HVDC cable.
DolWin2 has an onshore and offshore HVDC converter station and 135 kilometers of underwater and underground DC cables. With a rated voltage of 320 kilovolts (kV), the link is the highest voltage level of extruded cable ever used for HVDC transmission.