Senvion Turbines to Float off French Mediterranean Coast
Hamburg-based wind turbine manufacturer Senvion is to deliver up to four of its 6.2M152 wind turbines adapted to the floating offshore foundation developed by the EolMed consortium, led by Quadran, after the consortium won an approval to construct a 24MW pilot floating wind project in the French Mediterranean Sea.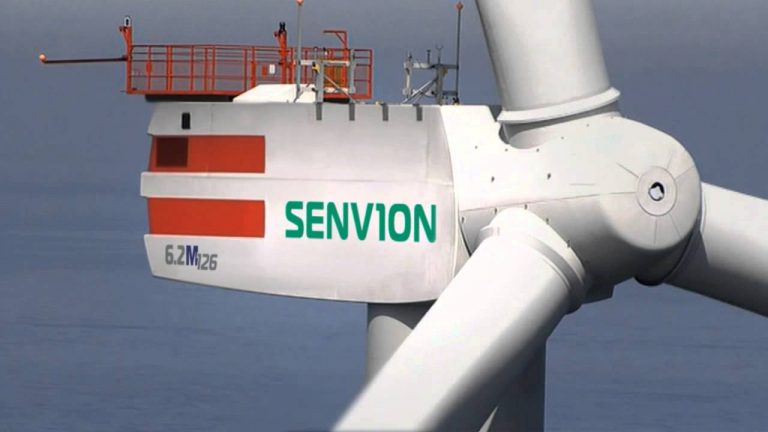 The French Environment and Energy Management Agency (ADEME) has approved EolMed's bid to construct a pilot floating wind farm consisting of three to four Senvion 6.2M152 turbines. The wind farm, one of the two floating wind projects approved by ADEME so far, is expected to be commissioned in 2020.
Jürgen Geissinger, CEO at Senvion, said: "The Senvion 6.2M152 is the best fitting turbine and as a flexible company, we are happy to now also provide solutions for floating offshore projects. We are looking forward to kick-off our campaign with this project in France, where we have proven track record and are very well-positioned on site."
The pilot wind farm is located 15 kilometres off Gruissan, Southern France, where, depending on the ADEME's decision, between three and four Senvion 6.2M152 turbines shall be installed on floating foundations developed by Ideol. The Senvion 6.2M152 wind turbine features a rotor diameter of 152 metres, with a design life of 25  years.
"The Quadran group is proud of this success for itself and its partners: Senvion, Bouygues Travaux Publics and Ideol," Jérôme Billerey, Managing Director of Quadran, said.
"EolMed project is a great opportunity for Occitanie region and France. Since the beginning, it has been built in partnership with all stakeholders of the territory and the sea players, with a strong Public/Private partnership and collaborative approach. This project illustrates what our near future should be: more renewable energy for energy independence in the territories. EolMed is an additional step towards the energy transition to which France is committed. This will allow France to emerge with a new industrial sector ready to expand into the international market."