Maritime Craft Services' New CTV Begins Sea Trials
Maritime Craft Services' new crew transfer vessel, a 26m Typhoon class MCS SWATH 1, has begun sea trials, the company announced at this year's Global Offshore Wind event.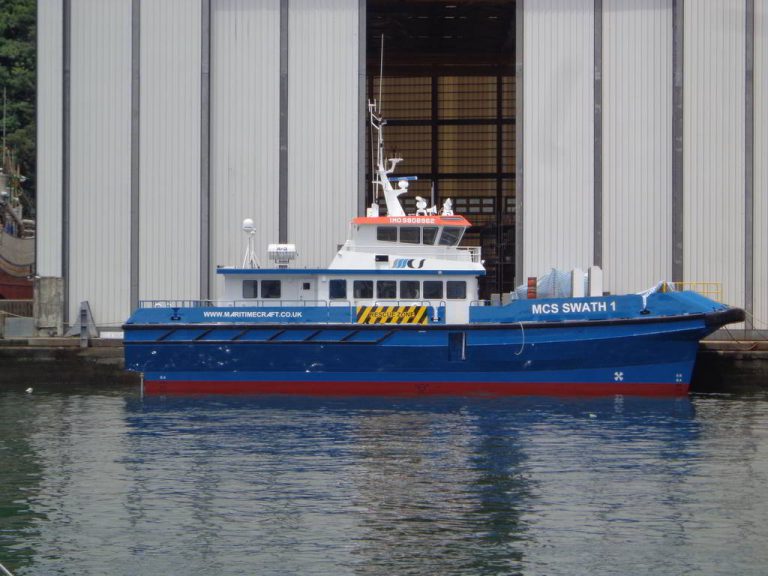 The MCS SWATH 1, the 24th vessel in the company's fleet, will carry passengers and cargo to and from offshore wind farms.
Managing director Menno Kuyt said: "The addition of this 100-per-cent-SWATH vessel expands our range of CTVs to service the offshore renewables industry. All vessels are operated by our highly experienced and STCW-certified crew."
Kuyt explained: "As offshore wind farms move further offshore, the industry needs vessels that can transfer people and cargo in greater wave heights – we anticipate transfers in up to 2.5m significant wave height."
The vessel, designed by Ad Hoc Marine Designs, was ordered from Taiwanese Lung Teh Shipbuilding (LTS) last year. The contract was signed for one SWATH with the option of further five vessels.