French Put Forward Pilot Floater Bid
Engie, EDP Renewables, Caisse des Dépôts and Eiffage have submitted their pilot floating wind farm proposal to ADEME, the French Environment and Energy Management Agency, based on Principle Power's WindFloat concept.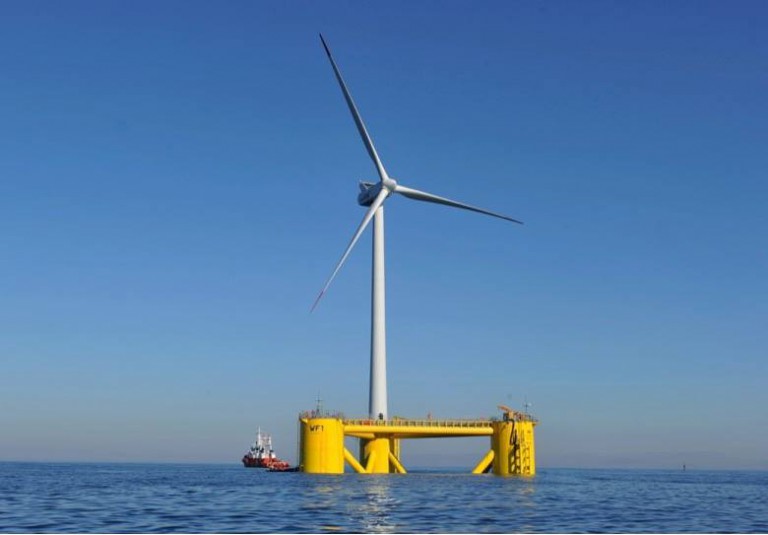 From the proposed project areas, the four French companies chose the Leucate site on the Mediterranean.
Their project, Les éoliennes flottantes du golfe du Lion, will include 3 to 6 wind turbines of a minimum of 6 MW each. They will be joined with an integrated semi-submersible type floating foundation proposed by Eiffage Métal, the company that will manufacture and install the floats.
To provide the main components of the project's pre-commercial facilities, the joint venture will call upon a network of French businesses along the Mediterranean coast, particularly in the LanguedocRoussillon-Midi-Pyrénées region.
The region's port infrastructure will be used for assembly and maintenance operations and will provide the main components of the pre-commercial facilities.
The companies chose the WindFloat concept, developed at Principle Power's engineering center in Aix-en-Provence, as it "represents the most promising technology on the market today and has been tested off the coast of Portugal since 2011." 
"We applaud the formation of such a strong consortium and are pleased to have such group of industry leaders, recognizing the WindFloat by Principle Power, as the preferred technology solution," said Joao Metelo, President and CEO of Principle Power.
"Strong domestic partnerships and proven track records are key to ensuring successful implementation of these projects in France, and in the future, other global markets. We look forward to continue working with our partners in the delivery of this and future commercial projects."