BOEM to Gauge Interest in Californian Offshore Wind Projects
The U.S. Bureau of Ocean Energy Management will soon issue a Federal Register Notice to determine if there is competitive interest in developing offshore wind projects off Morro Bay, California.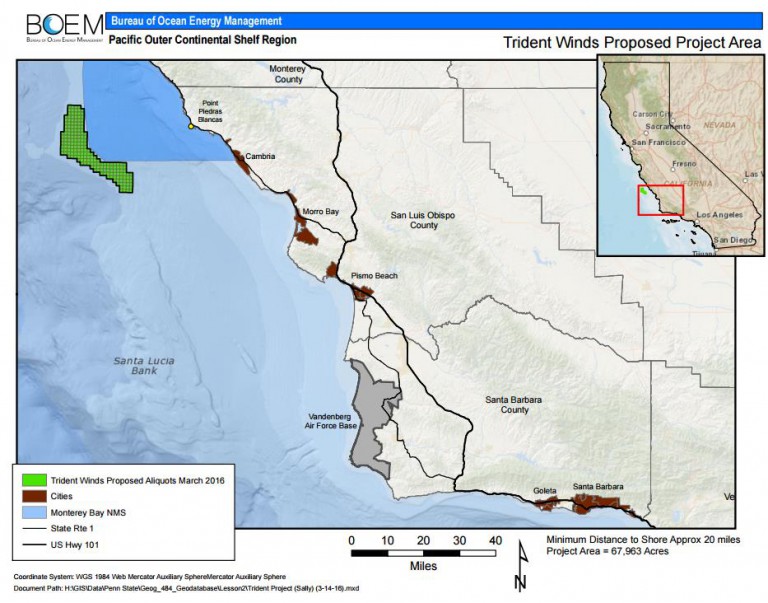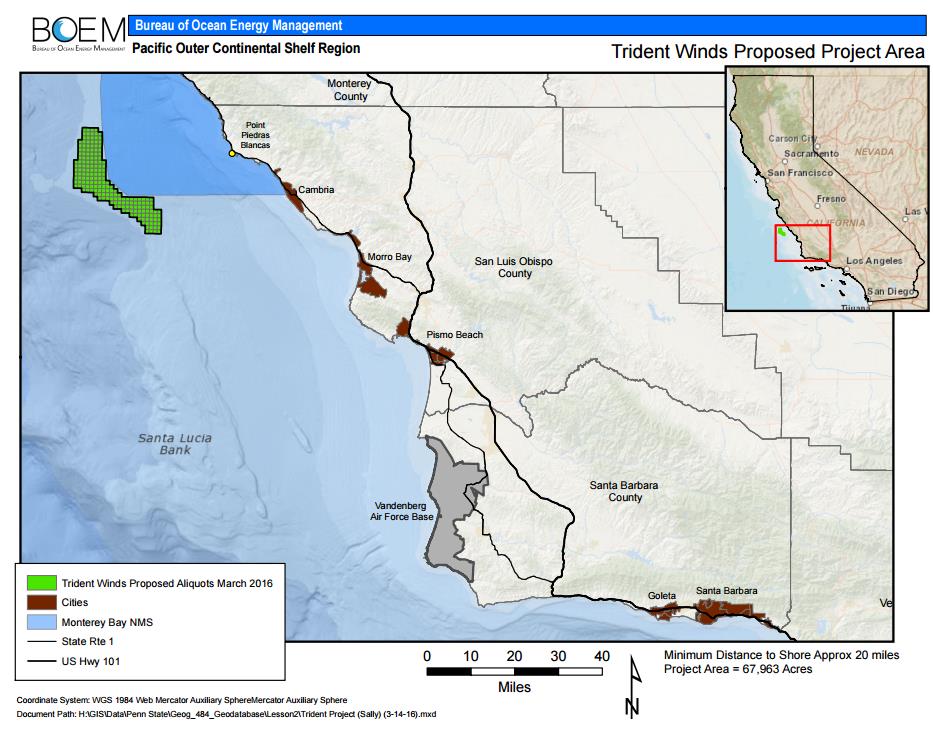 BOEM announced this yesterday, after wrapping up an initial review of an unsolicited lease request from Trident Winds, LLC for a floating wind energy project in the area. As part of the review, BOEM confirmed that Trident Winds is qualified to hold an offshore wind energy lease in federal waters.
If BOEM determines there is competitive interest, it will initiate the competitive leasing process. Otherwise, it will proceed with the noncompetitive leasing process. The proposed lease area is located about 33 nautical miles (approx. 61km) northwest of Morro Bay, covering 67,963 acres (approx. 275km²).
Trident Winds' request, filed on January 14, is the first formal interest in obtaining a lease for wind development in federal waters off California.
The proposed project would use about 100 floating foundations, each supporting an 8MW turbine. The proposal may be expanded to generate 1,000MW at a later date, if additional transmission capacity and market off-take can be obtained.
The Federal Register Notice, which is expected to be issued this summer, will also request the public and interested stakeholders to comment and provide information on site conditions, commercial, military or other uses of the area and potential impacts of the proposed Trident Winds project.