Dong Greenlights Behemoth Hornsea Project One OWF
Dong Energy has made a final investment decision to build the 1,200 MW Hornsea Project One offshore wind farm in the UK.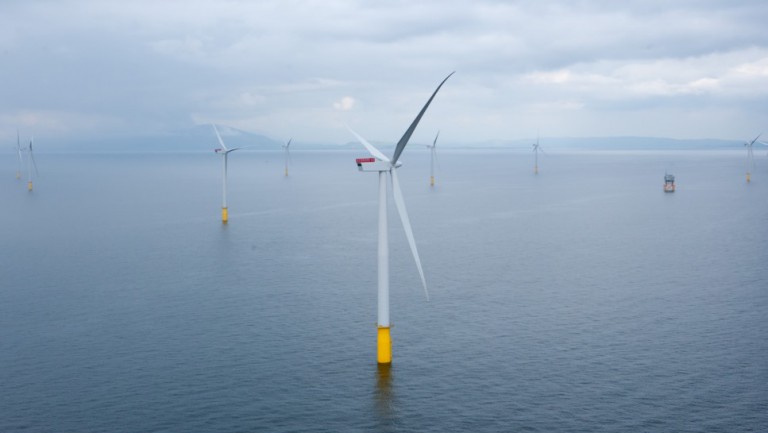 Hornsea will on completion be the world's first offshore wind farm to exceed 1,000 MW in capacity and by a large margin become the world's largest offshore wind farm. It will be able to meet the electricity needs of well over one million UK homes, Dong said in a release.
"We are excited about building this huge wind farm and pushing the boundaries of the offshore wind industry. Hornsea together with Race Bank, Westermost Rough and Lincs will make up a giant production area off the British east coast, supporting our efforts to deliver green and independent energy to society," Henrik Poulsen, CEO of Dong Energy, said.
Hornsea was granted a Contract for Difference by the UK Government in April 2014 and will receive a fixed tariff for the first 15 years of production. The wind farm is expected to be fully commissioned in 2020, and will be the final stage towards Dong Energy delivering on its strategic target of installing 6.5 GW of offshore wind by 2020.
Hornsea will surpass the 660 MW Walney Extension, which had a final investment decision in October 2015, as the world's largest offshore wind farm.
Brent Cheshire, Dong Energy UK' Country Chairman, said: "Our decision to construct this giant wind farm underlines our commitment to the UK market. Hornsea Project One will support the supply chain and help create local jobs. To have the world's biggest ever offshore wind farm located off the Yorkshire coast is hugely significant, and highlights the vital role offshore wind will play in the UK's need for new low-carbon energy."
Hornsea is located 120 km off the Yorkshire coast and covers approximately 407 square kilometers. Dong Energy has chosen the Siemens 7.0 MW wind turbine for the farm.
Dong Energy is the sole owner of Hornsea after acquiring the 66.66% ownership share from Smart Wind in February 2015. The company also has the project rights to the Hornsea Project Two and Three, which have the potential of further 3 GW offshore wind power capacity in total.