6,500 Jobs Could Be Lost as GE Integrates Alstom's Units
GE could cut up to 6,500 jobs in the next two years in Europe during the restructuring process related to the integration of Alstom's power and grid businesses, which the U.S. conglomerate purchased in November 2015.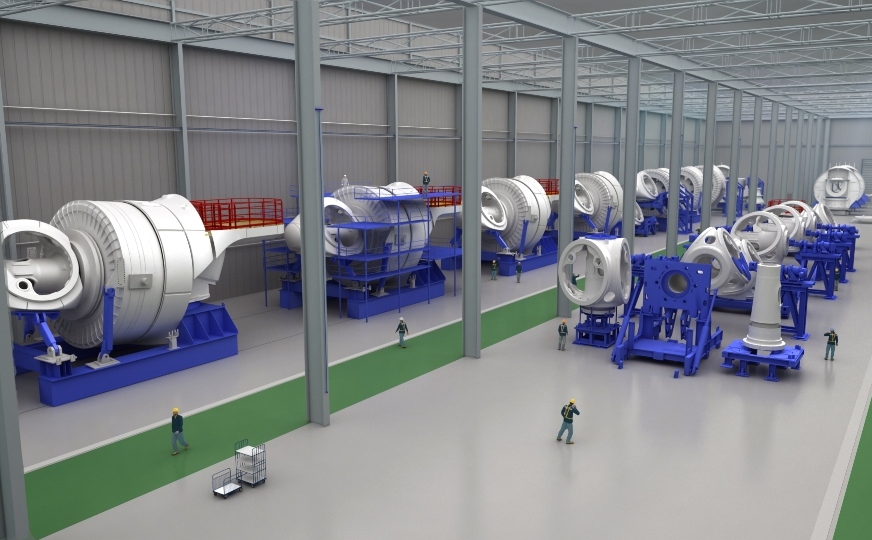 GE announced yesterday that consultations on proposals for the integration of former Alstom units have begun. The company said it aims to solve some long-standing problems in competitiveness within the newly acquired businesses by restructuring them, so they can be efficiently integrated into GE's corporate structure. This will result in creating conditions for future investment and growth, according to GE.
The restructuring could affect as many as 6,500 jobs across Europe, including Germany, France, Switzerland and the UK.
The company's German office yesterday reported that some 1,700 jobs could be affected by the restructuring process, mainly in Mannheim, Bexbach, Wiesbaden and Stuttgart. GE has already begun negotiations on restructuring plans with the respective local employee representatives in Germany.
"In Germany, the businesses are intended to be adapted to the current market environment of European energy generation. In particular, power generation by gas and steam turbines has declined significantly in Europe in recent years," GE said.
Some 1,200 jobs will be lost in Switzerland, according to most media reports, however, some of them said this number to be 1,300. A few of the operations currently being done in the country will be moved to France, Swiss media said.
In France, 765 people will be impacted, mainly in Alstom's former grid business and at the company's headquarters in Levallois. This will not affect the Belfort site, which represented 70% of Alstom's revenues before GE's acquisition, nor the activities in renewable energy, French media writes. Nevertheless, GE said it will maintain its commitment to the French Government to create 1,000 net jobs by 2018, and that these cuts relate mainly to the positions in human resources, legal and communications.
The UK media reports that the restructuring will result in 3% jobs cuts, which would amount to 660 lost jobs across the country, given that the GE employs 22,000 people in the UK.
The integration of the two Alstom's businesses is supposed to allow GE to profit on servicing and maintaining gas turbines, while the company gets a larger playing field in power transmission and renewable energy, especially in the wake of the efforts of the European countries to shift to renewables.
Offshore WIND Staff