Trianel Generates Electricity at Borkum West
Trianel has produced first power from its 200MW Borkum West offshore wind farm located in the North Sea.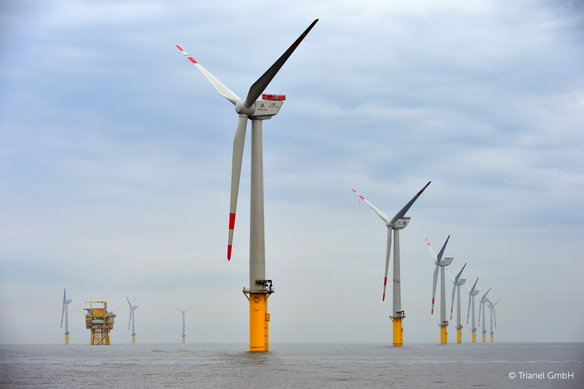 The first turbine was commissioned on Sunday and is now undergoing trial operation.
"After the permanent power connection was successfully established by the substation DolWin Alpha in December, the first plant is now in trial operation," said Klaus Horstick, Trianel managing director.
Comprising 40 Areva M5000 turbines, the wind farm is located 45 kilometers offshore Borkum island.
The wind turbine construction was completed in June last year, however, due to problems with transformer platform the wind farm was connected to the grid via the 800MW DolWin Alpha hub in December.
"We hope for favourable weather conditions to finish commissioning soon and to start commercial operation in the summer," Horstick concluded.
Image: Trianel