Hydro Group Puts Cables in Shiny Armour
Aberdeen based Hydro Group Plc, a designer and manufacturer of underwater cables and connectors for subsea, underwater, topside and onshore applications for the Oil & Gas, Renewable Energy, Defence and Aerospace Industry, has boosted its portfolio with state-of-the-art machinery, following a £300,000 investment.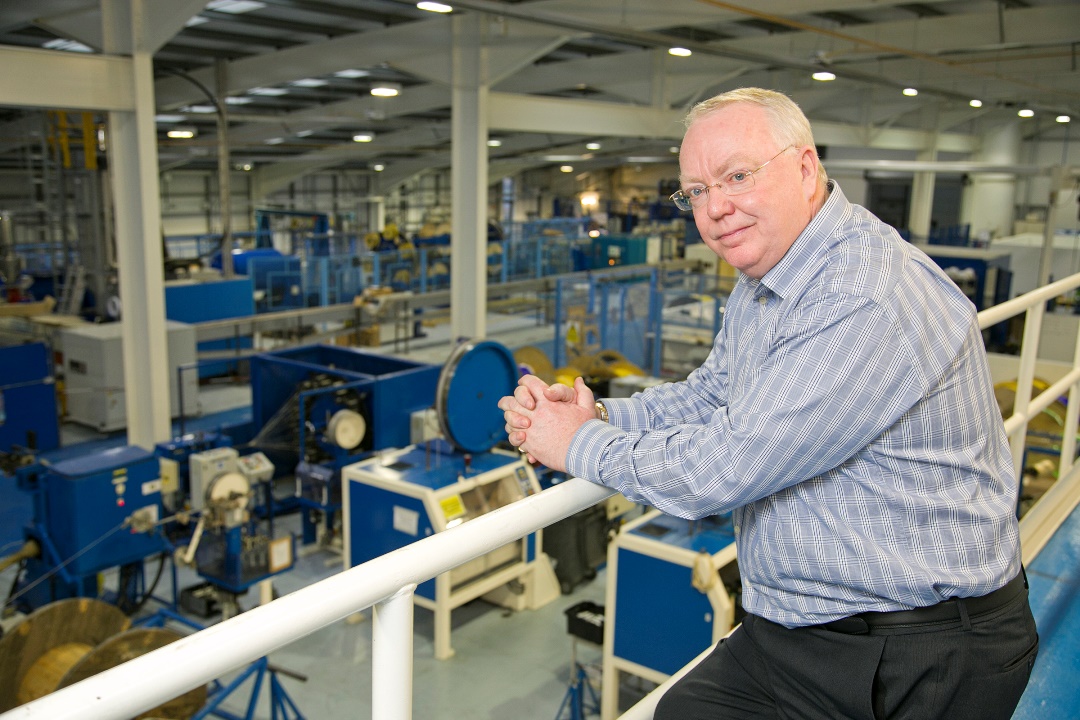 The company has installed and commissioned an advanced armouring line at its facility in Bridge of Don, Aberdeen, enabling the company to offer cable products which will improve and support subsea operations.
The six-figure investment extends Hydro Group's product line providing the company with armouring expertise, offering custom-designed single and multi-layered steel armoured cables in galvanised improved steel and corrosion resistant steels.
Doug Whyte, Hydro Group Managing Director, said: "The new machinery is a significant addition to our current capabilities, as well as enhancing the quality of work we produce.
"The system will allow us to manufacture mechanically protected cables which can withstand higher stresses in subsea and defence operations. As well as contra helical armoured subsea control cables, which act to neutralise the tension and compression forces that occur in the wires each time the cable is bent or flexed."
Hydro Group is currently one of a very small number of companies in the UK to offer this technology, maintaining a competitive advantage as a premier provider of high performance subsea cable and umbilical products for the defence and energy sector.
Continuing, Mr Whyte said: "The installation is the first of two armouring lines with the second line, which will have greater capacity in size and overall lengths, being installed after completion of our facility extension later in the year.
"Expanding our technologies is something we pride ourselves on at Hydro Group, and with our two new armouring systems we will have the capability to enhance our clients' operations going above and beyond expectations."
Hydro Group manufacture the complete package including FAT at its state-of-the-art facilities in Aberdeen, Scotland; umbilical cables, electrical and optical connection systems / assemblies for data, power and signal transmission. The company's customer base include all blue chip and major operators and contractors in both domestic and international subsea markets.
Press release; Image: Hydro Group