EUROS Wins 'Top Rotor Blade 2014' Award
Windpower Monthly has selected EUROS's M-EU167 blade as the "Top Rotor Blade 2014".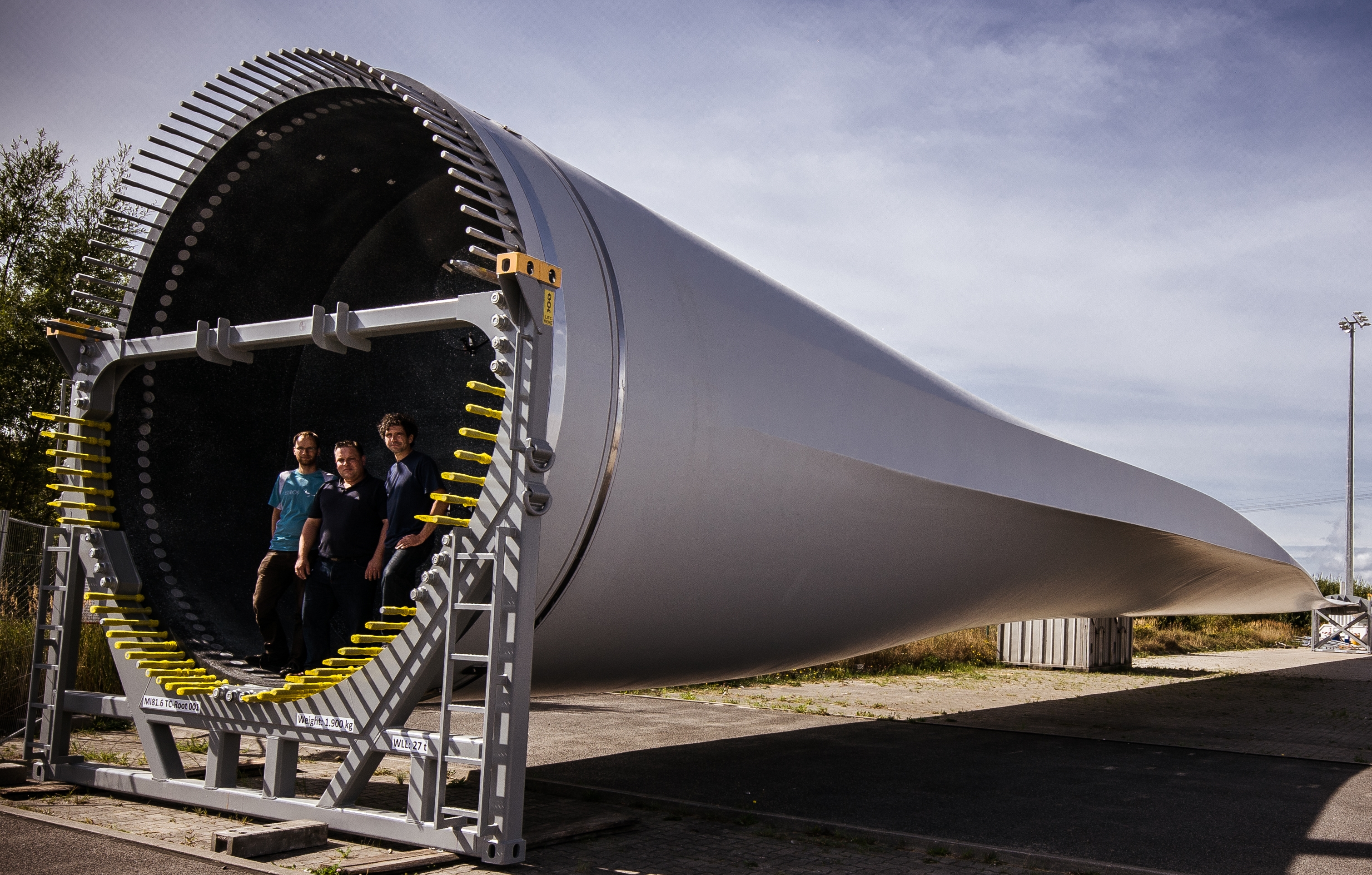 Being the first blade beyond 80m receiving a design assessment certificate and passing a full static and dynamic test programme, has put the M-EU167 ahead of the competition.
EUROS's owner and Managing Director Dr. Michael Wolf said: "It is an honour to be awarded for the extraordinary M-EU167 blade design, successful testing and completed certification. Furthermore, as highlighted by Windpower Monthly technology editor Eize de Vries, we applied our blade family concept to the blade design as well as to the segmented production moulds. This allows us to adapt the blade to various applications with comparatively little effort.
"EUROS's technology leadership is based on having both in-house, an engineering team covering all aspects in blade design and production technology as well as manufacturing plants with highly skilled staff. Since 1999 we have built more than 30 blade types in the range of 25m to 60m length. The technology applied to our recent onshore blades, e.g. EU116 and EU120, was developed in parallel and is similar to the awarded technology of the offshore blade M-EU167."
EUROS built seven M-EU167 blades in total. The first blade set was successfully mounted to the first prototype turbine in Hunterston, Scotland, and will go into operation soon.
Press release; Image: EUROS