Top News of the Week Dec 1 – 7, 2014
Siemens Erects 6MW Offshore Turbine on Land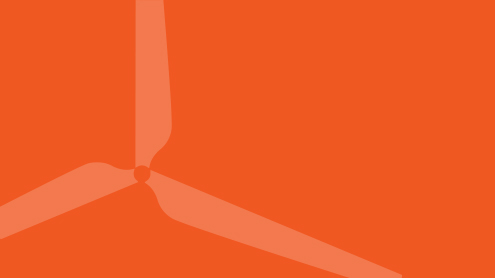 Siemens has installed two of its SWT-6.0-154 offshore wind turbines at an onshore site in Wehlens near Wilhelmshaven.
Van Oord Acquires Ballast Nedam Offshore Activities
Van Oord has reached agreement on the acquisition of the activities of Ballast Nedam Offshore. The acquisition consists of the assets of Ballast Nedam Offshore, the dedicated EPCI staff (Engineering, Procurement, Contracting and Installation), heavy lift installation vessel Svanen and the Westermeerwind project (144 MW).
Photo of the Day: SylWin Alpha Glowing in the Night
Offshore WIND's photo of the day: SylWin alpha platform caught on camera during nighttime, showing all of its colors.
First Flight Wind Project Canceled
The developers of the First Flight Wind offshore project, Dong Energy, RES and B9, have given up on the project that could have comprised 100 wind turbines off the coast of Northern Ireland.
France Gives Green Light for Two Tidal Energy Projects
French Prime Minister Manuel Valls today announced the winners of a call for tender for pilot tidal energy farms in West Normandy, France.