Norcom Technology Gets Funds to Map East Anglian Seabed
East Anglian grant programme, Supply Chain innovation for Offshore Renewable Energy (SCORE), has awarded funding to Norwich based Norcom Technology. The SCORE programme offers East Anglian SMEs an exciting opportunity to access funds to drive forward innovative products and processes that benefit the region's offshore renewable sector's supply chain.
The £20,000 grant is to enable Norcom, which develops software and hardware for navigation and hydrographic survey systems, to develop a desktop and web based application which maps the seabed around the east coast of England. Their eChart Service will be created using data derived from material supplied by the United Kingdom Hydrographic Office and will be the most advanced seabed map ever created for the North Sea.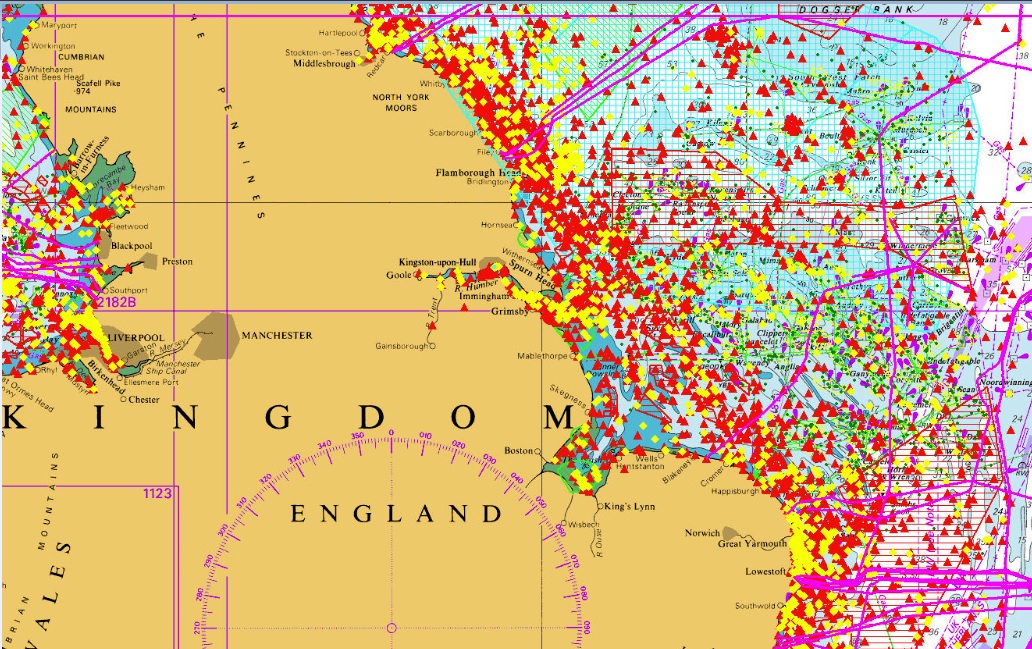 The service will show the precise location of all the current wind farms and proposed future developments, as well as including data pinpointing the staggering 20,000 wrecks on the region's seabed.
This innovative application will be the equivalent of Google maps for the seabed. Users will even be able to do 'passage planning' where it will allow them to enter a destination and will provide them with a route and timings.
Norcom has previously created similar PC based software but this new service marks a real step change for the sector. This also offers companies the opportunity to upload it and overlay additional data to create a bespoke map of the seabed to meet their precise requirements.
Norcom will receive chart and hydrographic data from France, Norway, Germany, Denmark and other European countries to overlay onto the map. Norcom's eChart service is due to be completed by September and the data will then be updated on a three monthly basis.
Norcom is planning to further develop the program to be a responsive web based system and in the long term, develop a mobile app version.
Phil Harris, Managing Director of Norcom Technology says: "Receiving funding from the SCORE grant programme was fundamental in bringing this project to fruition. It has enabled us to employ a dedicated member of staff to work on the data and web design elements, both of which are critical if we are to complete the service in the timeframe we have set ourselves.
"The funding application process was very straightforward and the monthly approval meeting ensured a quick response, which was really beneficial in enabling us to progress our plans."
The SCORE programme delivers a £2.5 million funding investment through the European Regional Development Fund (ERDF). SCORE grants range from £2,500 up to a maximum of 30% of the project's eligible costs, or £50,000, whichever is the lower.
Richard Salmon, project manager and business adviser for SCORE says: "It is great to see so much innovation taking place literally on our doorstep. Norcom's service really demonstrates how SCORE funding can make projects happen, whilst at the same time further highlights the region's reputation as the leading UK force within the offshore renewable sector.
"We know many SMEs and start-ups can be deterred from applying for funding because of the perception that grant applications are complex and time-consuming. That's not the case with SCORE. Our team of industry specialists are on hand to support companies and start-ups through the process by finding out more about their innovative ideas, evaluating funding viability and then assisting with the development of a funding business case.
"We hope as we announce further recipients of SCORE funding other potential recipients will be encouraged to contact us. Our region's offshore renewable energy sector provides East Anglian businesses with a unique landscape on which to develop innovative ideas, processes and services and recipients of SCORE funding will all help strengthen the area's capability for innovation." 
Press release