Osiris Projects Getting Ready to launch 'Bibby Athena'
Final preparations are underway for the launch of Osiris Projects' custom build survey vessel "Bibby Athena". Due to launch before the end of 2014, Bibby Athena will build on the capabilities of the very successful sister vessel, Bibby Tethra, with a number of subtle changes to reflect the company's development into a more challenging offshore market.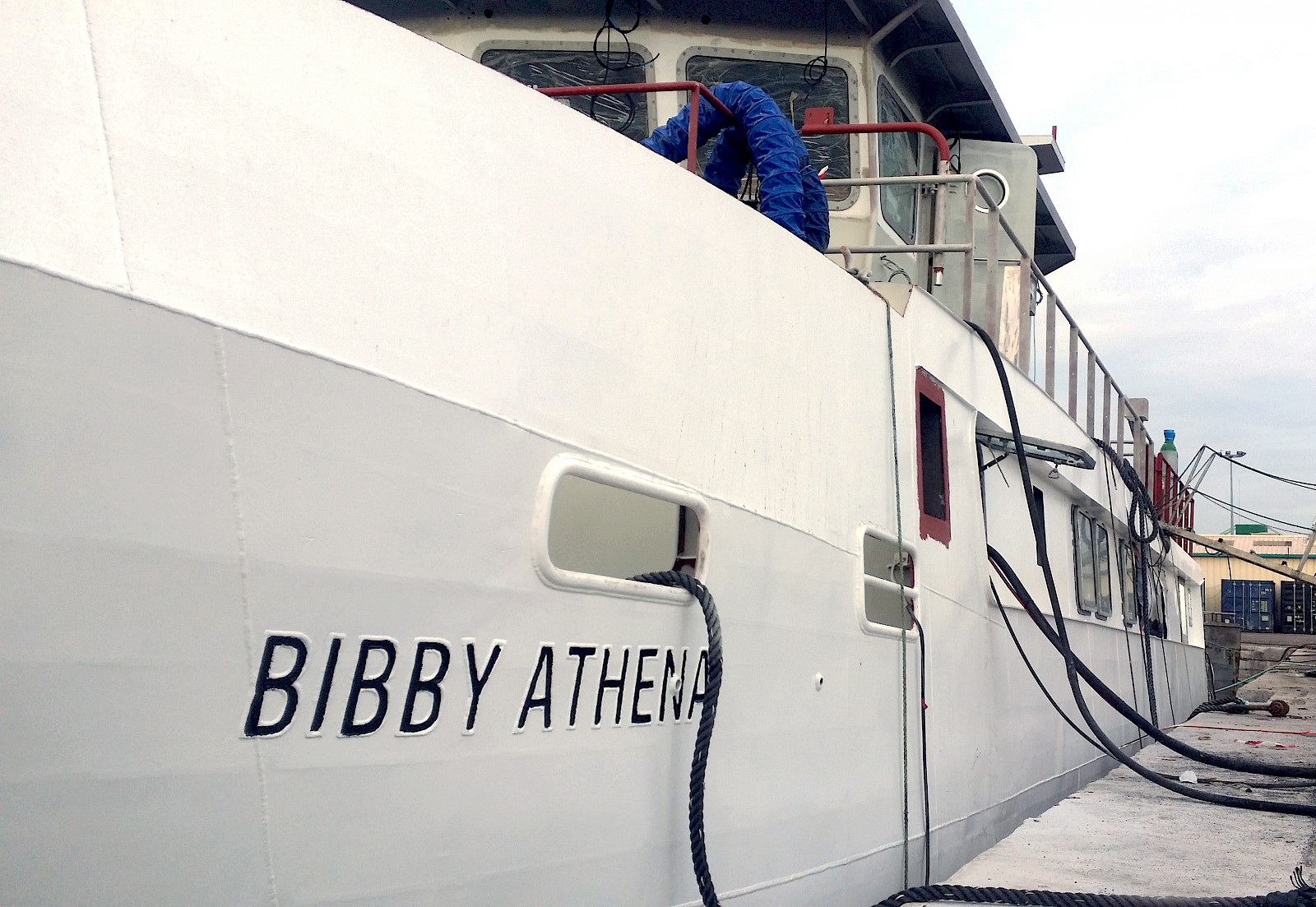 Launched in 2011, Bibby Tethra has proven the effectiveness of the semi SWATH (small waterplane area twin hull) design for this class of vessel, maximising stability and seakeeping ability in challenging conditions; an overriding component in acquiring consistently high quality data. The popularity of the vessel with the company's key clients is ultimately behind the decision to commission and build an additional vessel.
Although Bibby Athena is the same overall length as Bibby Tethra at 27.5m, the vessel benefits from subtle enhancements, including an enlarged bridge which houses the on-line and off-line survey rooms and improved layout of the living space. The addition of two forward Schottel pump jets, giving a total of four, and larger aft electric Schottel drive motors will provide an even more capable DP1 capacity and an increased generator size now provides over 850kVa of electrical power for on board systems.
To reflect the company's increasing investment in shallow geotechnical equipment and niche ROV operations, Bibby Athena also benefits from a larger moonpool and higher capacity deck crane to facilitate automated equipment deployment.
The permanent survey spread features industry-standard offerings from the company's regular suppliers including Teledyne RESON, C-NAV, Edgetech and iXBlue, maintaining consistency with the remainder of the Osiris Projects fleet. To maximise efficiency, Bibby Athena will be permanently mobilised with a dual-head multibeam system, greatly improving the productivity of bathymetric data acquisition. A double drum main winch with two cable sizes will allow deployment of multiple systems without the requirement for remobilisation, further enhancing survey efficiency. The larger survey lab will improve the volume of data processing and initial QC that can take place on-board, reducing the amount of processing required in head office.
The Managing Director of parent company Bibby Marine Jon Osborne commented: "The Bibby Athena will further enhance Osiris' reputation for quality assets and efficient data collection. Both Athena and Tethra are able to perform surveys close to shore as well as out in deep water and this gives us a real advantage in the market place as we can follow cables and pipelines along the whole of their intended route." 
Osiris Projects Managing Director Andy McLeay added: "This is a really exciting time in the survey industry with offshore renewables continually expanding at a rapid pace and at Bibby Marine we are positioning ourselves to take advantage of this huge opportunity." 
[mappress mapid="14621″]
Press release; Image: Osiris Projects