Seabed Drilling Starts at Navitus Bay OWF Site
As part of the site investigation works, Navitus Bay Development Ltd recently kicked off works on soil sampling at the Navitus Bay offshore wind farm site, which will help with choosing the right design of wind turbine foundations.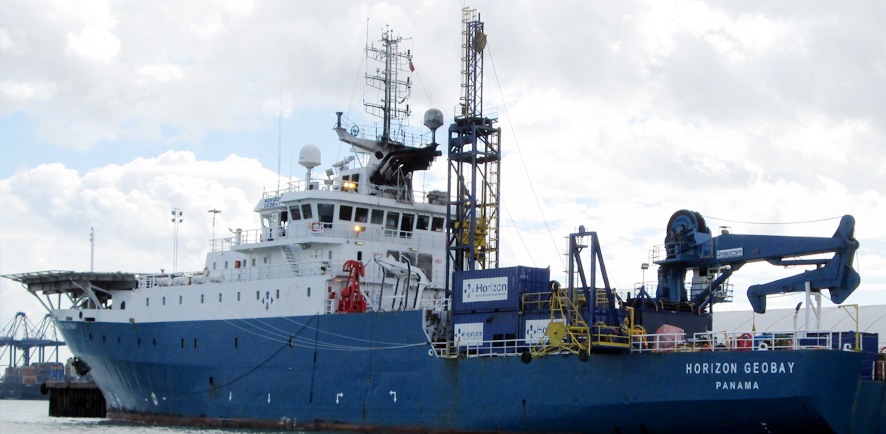 To figure out the foundation design, fifteen samples of soil will be taken by drilling boreholes in the seabed at the offshore wind project's site off Dorset and Hampshire coasts, to the west of the Isle of Wight.
The developer contracted Horizon Geosciences to carry out the work, which is being done from their DP II vessel Horizon Geobay. The contract is worth more than GBP 1 million.
Offshore WIND Staff, August 12, 2014; Image: horizonsurvey