Seawork Participants to Learn More about BIMCO's Windtime
Grant Hunter and Mark Meade will participate in this year's Seawork conference on 12 June, where they will give an insight in BIMCO's Windtime, a specialized time charter party designed for the offshore wind farm sector.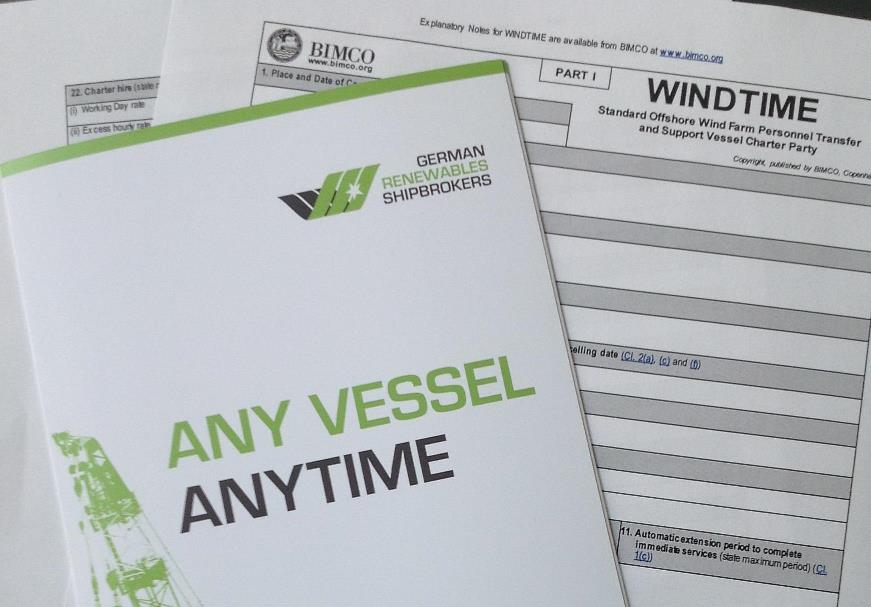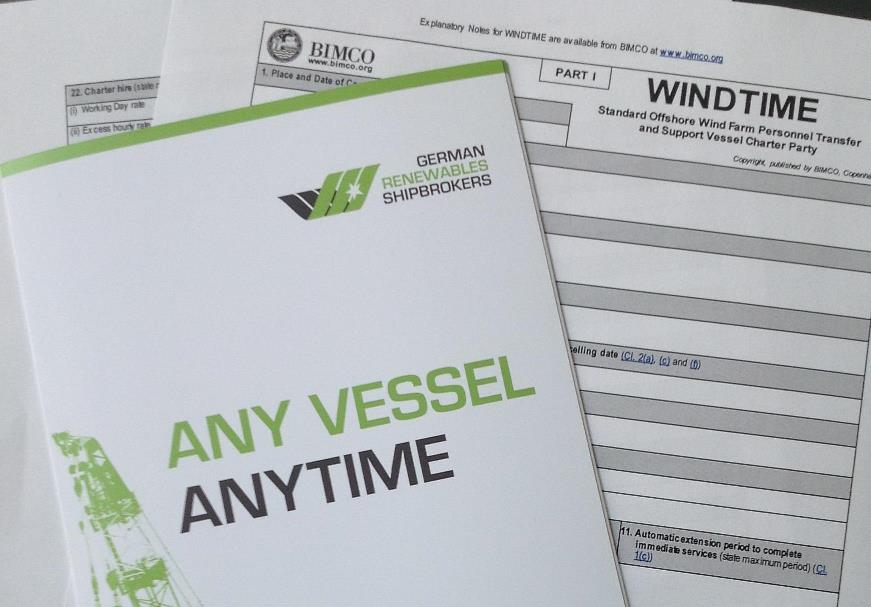 Windtime was specially developed for crew transfer vessels and the like operating in the Offshore Wind Farm industry by a BIMCO subcommittee consisting of representatives of the vessel owners, in this case MPI Offshore and Turbine Transfers, and of the larger customers, RWE, Dong and Siemens.
It is quickly becoming the charter of choice for the industry, as Windtime is designed to be easy to understand and to use.
Mark Meade of Holyhead Marine Services was chairing the subcommittee and Grant Hunter, who has a great depth of understanding of this and other (eg Supplytime) charter agreements, was responsible for the Secretariat aspects on behalf of Bimco. Mr. Hunter will be explaining the process of creating it and why it is believed to be an improvement on alternatives.
Source: Seawork, May 5, 2014; Image: German Renewables Shipbrokers