SSE Tones Down Its Commitment to Offshore Wind Projects

SSE has disclosed its intention to narrow significantly the focus of its near term development plans for its offshore wind projects.
Following the conclusion of a strategic review of its offshore wind development portfolio, the company decided to focus its efforts and resources on progressing the Beatrice project.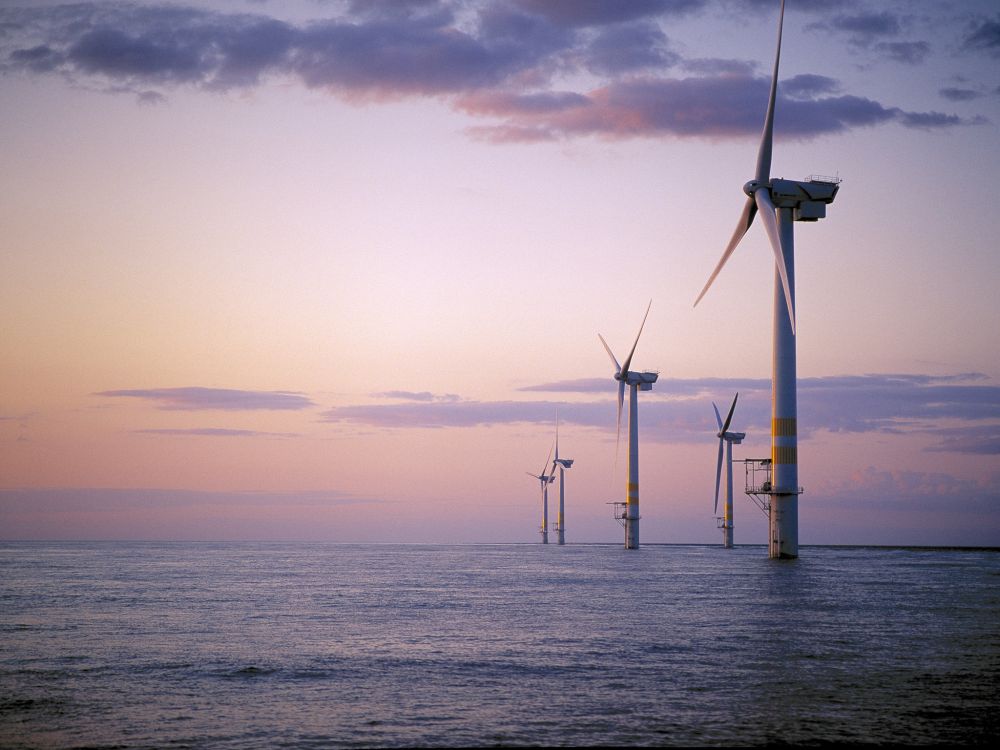 Beatrice
In view of the fact it may yet secure a place on the list of affordable projects under the Final Investment Decision Enabling for Renewables, and because there is the opportunity over the next few months to secure meaningful cost reductions through engagement with the supply chain, SSE has decided to continue to invest in the Beatrice offshore wind farm (up to 750MW, a 75:25 partnership between SSE and Repsol Nuevas Energias UK) during the rest of this calendar year, delivering the engineering and procurement activities required to ensure the project's continued progress towards a Final Investment Decision.  In line with this, a final Investment Contract application for Beatrice was submitted to the UK Department of Energy and Climate Change yesterday (25 March).
By the end of the calendar year, SSE will take a further substantive investment decision on whether to commit the further development expenditure required during 2015 for the project to achieve a Final Investment Decision in early 2016.  Further development expenditure will only be committed at that point, in late 2014 if: an Investment Contract or Contract for Difference has been secured for the project within the single electricity market in Great Britain; SSE has been able to reduce its stake in the project from 75% at present to no more than 50%; and there has been progress in lowering  the costs of constructing and operating the wind farm to the level required to ensure the project provides the return on capital investment required to be compatible with the risks involved.
Galloper
SSE has decided not to take beyond the current phase of development its interest in the Galloper project (340MW, a 50:50 partnership between SSE and RWE Innogy). In its six-month financial report in November 2013, SSE said that decisions regarding the extent of the build out of its offshore wind farm pipeline would be based on its disciplined approach, consistent with its financial principles.
That being so, and in the context of its wider capital and investment programme, SSE does not currently believe that the costs of constructing and operating Galloper, and the revenue likely to be earned from it once built will provide a return on SSE's capital investment that will enable the project to compete successfully against other projects in SSE's wider investment portfolio over Galloper's planned construction timeline.  As a result, SSE will now work with its partner and other stakeholders to secure the maximum possible value for its interest in the project.
Round 3 – SeaGreen and Forewind
SSE currently participates in the development of two of the projects allocated under The Crown Estate's Round 3 site allocation process:
SeaGreen (3,500MW), a 50:50 partnership between SSE Renewables and Fluor Limited, which has submitted consent applications to Marine Scotland for two wind farm areas in the Firth of Forth with a capacity of 525MW each in the 3.5GW Firth of Forth zone; and
Forewind (7,200MW), a four-way partnership with RWE Innogy, Statoil and Statkraft, which has submitted a consent application to the Planning Inspectorate for two wind farm projects of up to 1,200MW each on Dogger Bank
SSE has decided that it will continue to support the progress of development work on SeaGreen and Forewind with the objective of securing the necessary consents for construction, but that it will not extend beyond that the scope of its commitments to the projects in the near term.  In particular, SSE does not plan to extend its commitment to the projects until it has achieved sufficient confidence in the viability of the wider offshore wind sector.
Islay
SSE has proposed to develop a 690MW offshore wind farm off the coast of Islay and while it will continue to work with other stakeholders in relation to the development, it  will not be investing further in the project in the foreseeable future.
Jim Smith, SSE's Managing Director, Generation Development, said:
"In offshore wind farm development, there are two major, related hurdles that projects currently have to overcome.  The first is the Levy Control Framework, which has the reasonable objective of controlling costs to customers from government energy policies – but which also means there is limited support for offshore wind.  The second is cost – the future of offshore wind farm development depends on a sustainable and lower cost supply chain.
"Having looked across our offshore portfolio, and across our capital and investment programme as a whole, we believe that we should focus our near term development activity on Beatrice.  Taking it forward to subsequent stages of development and construction will be challenging, but achievable, and that is what we are working towards.
"While increasing our commitment to the development of Galloper, SeaGreen and Forewind is not the right option for SSE at present, in the context of our wider investment plans, we will continue to work with partners and other stakeholders to achieve the most positive possible outcome for each project."
Press release, March 26, 2014; Image: SSE