Eight Mainstream's Renewables Projects Start with Construction in 2014

Mainstream Renewable Power today unveiled eight utility-scale wind and solar projects which are to reach financial close and begin construction works this year.
The projects, which are spread across four continents, have a combined capacity of over 1,000 megawatts (MW) and will generate enough electricity to power more than half a million homes. The largest of the projects, the 450MW Neart na Gaoithe offshore wind farm in Scotland, is expected to reach financial close this year. The 450MW Neart na Gaoithe offshore wind farm in Scotland is due to start preliminary construction activities in late 2014.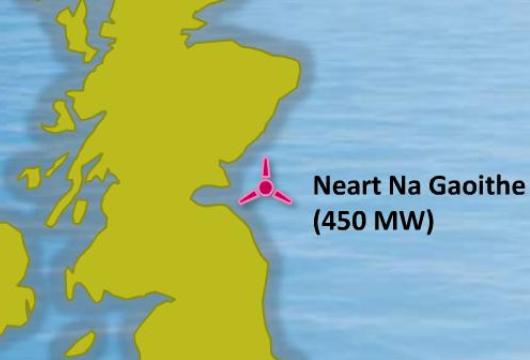 The eight construction-ready projects have spent the past five years being put through the lengthy development process by Mainstream's team of 180 staff based across eleven offices. The seven onshore wind and solar plant have received all the necessary planning permissions and the grid connections are currently being finalised.
The company already has six wind and solar projects in operation and construction across Ireland, South Africa and Chile.
Mainstream's Chief Executive Eddie O'Connor said: "We are now entering a very intensive growth phase. To put this into context, we are about to start building more megawatts than ESB ever put into construction in Ireland in a single year. We put almost 300 megawatts into construction last year and we have an even larger portfolio of late-stage projects ready to go into construction next year."

He continued: "All of these onshore projects have the finance in place, planning permissions received and the grid connections are being finalised. We took an early position in South Africa and Chile almost five years ago, long before many of our competitors did. Identifying market opportunities and the willingness to take an early lead are among our key strengths, and those decisions are now starting to pay dividends."  
Press release, February 11, 2014; Image: Mainstream Renewable Power