USA: Billions of Dollars Can Flow into New Wind Projects, Says AWEA CEO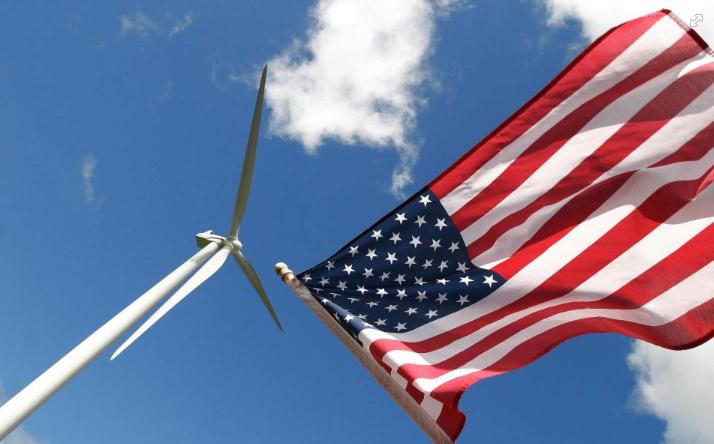 The U.S. wind power industry is back at work with renewed momentum following extension of the Production Tax Credit (PTC) by Congress as part of the Jan. 1 legislation to avert the "fiscal cliff."
The wind energy PTC, and an extension of the Investment Tax Credit (ITC), important to small community and offshore projects, will allow continued growth of the energy source that has been 35% of all new electric generation in America over the past five years, with manufacturing factories or wind farms in all 50 states.
The extension will cover all wind projects that start construction before 2014. Companies that manufacture wind turbines and install them sought that definition to allow for the industry's 18-24 months business timeline for building projects. .
 "The wind industry has been reinvigorated by this much-needed signal from Congressional leaders," said Rob Gramlich, interim CEO of the American Wind Energy Association (AWEA). "Billions of dollars of investment sat idled by uncertainty that now can flow into new wind projects and our manufacturing sector. Congress has sent the necessary signal in extending the PTC and many are able to move ahead—and America's energy consumers, manufacturing sector, and working families are the winners."
America's wind energy workers had been living under threat of the PTC's expiration for over a year and layoffs had already begun, as companies idled factories because of a lack of orders for 2013. Uncertain federal policies have caused a "boom-bust" cycle in U.S. wind energy development for over a decade.
Half the American jobs in wind energy – 37,000 out of 75,000 – and hundreds of U.S. factories in the supply chain would have been at stake had the PTC been allowed to expire, according to a study by Navigant Consulting.
 "America's wind power industry is back on track," said AWEA's Gramlich. "With a banner year behind us, we look forward to showing how wind energy can continue to strengthen America's energy future, and create jobs and business for our families and communities."
[mappress]
Press release, January 13, 2013; Image: awea