UK: ADC Launches Code of Practice at 2012 Oceanology Exhibition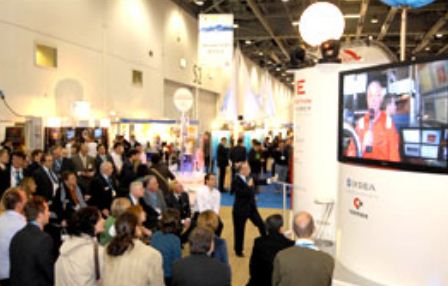 Following a period of development, ADC launched the new Code of Practice at the 2012 Oceanology Exhibition, recently held at the Excel Centre in London.
The Code deals with all matters relating to Conducting Diving Operations on Renewable Energy Projects up to 12 miles offshore, in water depths up to 50m depth, using air or nitrox diving techniques from an assortment of vessels, other than dynamically positioned (DP) support vessels.
This highly detailed Code of Practice is aimed at addressing the essentials of operational requirements occurring between the existing reference documents dealing with Inland / Inshore diving and that relating to oil and gas recovery conducted far Offshore.
The Code seeks to set out clear guidance for each aspect of diving on renewable projects and includes a reference model format, indicating how methodical dive planning and emergency action planning should be carried out. A separate model format covering the auditing of diving contractors prior to and during the progress of works on site is also included to assist third party organisations adopt a standard approach to this requirement.
The document is freely available as a secured PDF download file from a link on the ADC website, www.adc-uk.info, and is also available for sale in an A4 loose leaf folder format, the details of which are included on the website or are available from the ADC via E mail.
The loose leaf presentation format includes a CD containing the complete code as a series of separate easy to view PDF files and incorporates the Word file documents for the Appendix 1 and 2 Model formats, covering Dive Planning and Auditing to allow these to be customised by users for their particular project.
[mappress]
Offshore WIND Staff, March 20, 2012; Image:  oceanologyinternational