Alstom Grid pioneers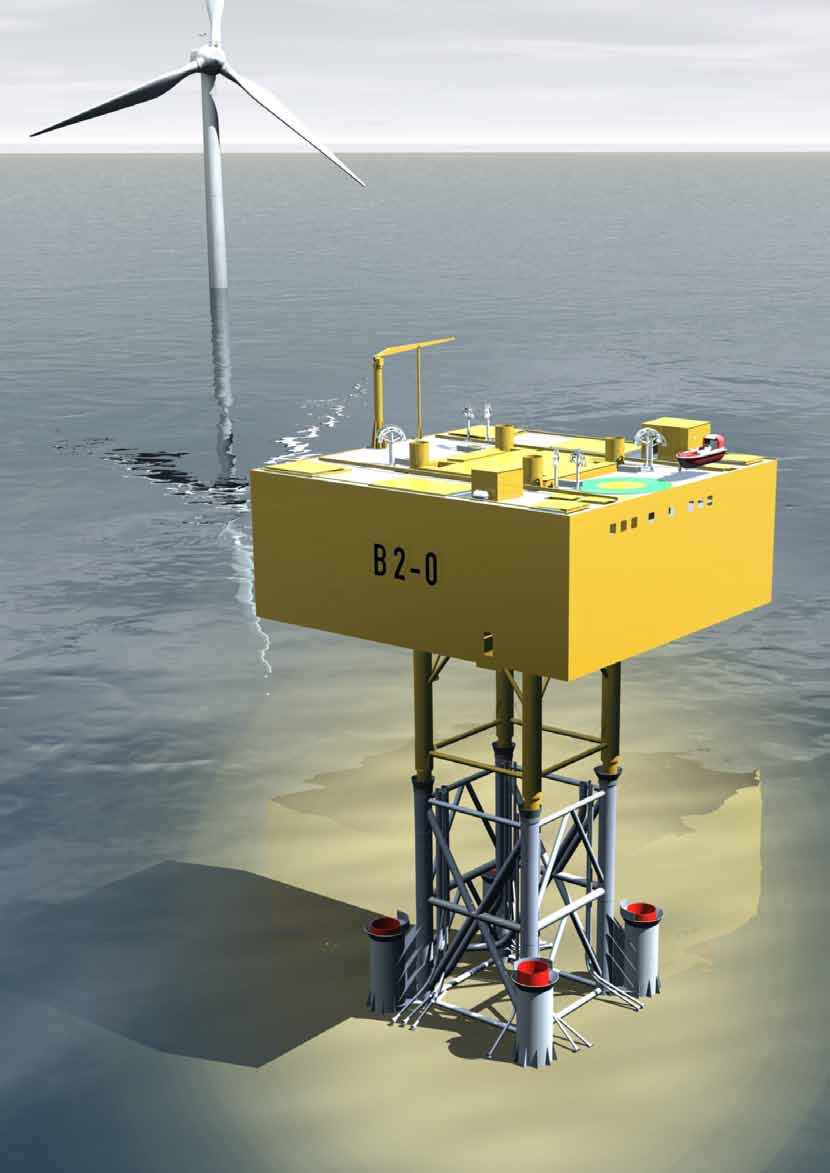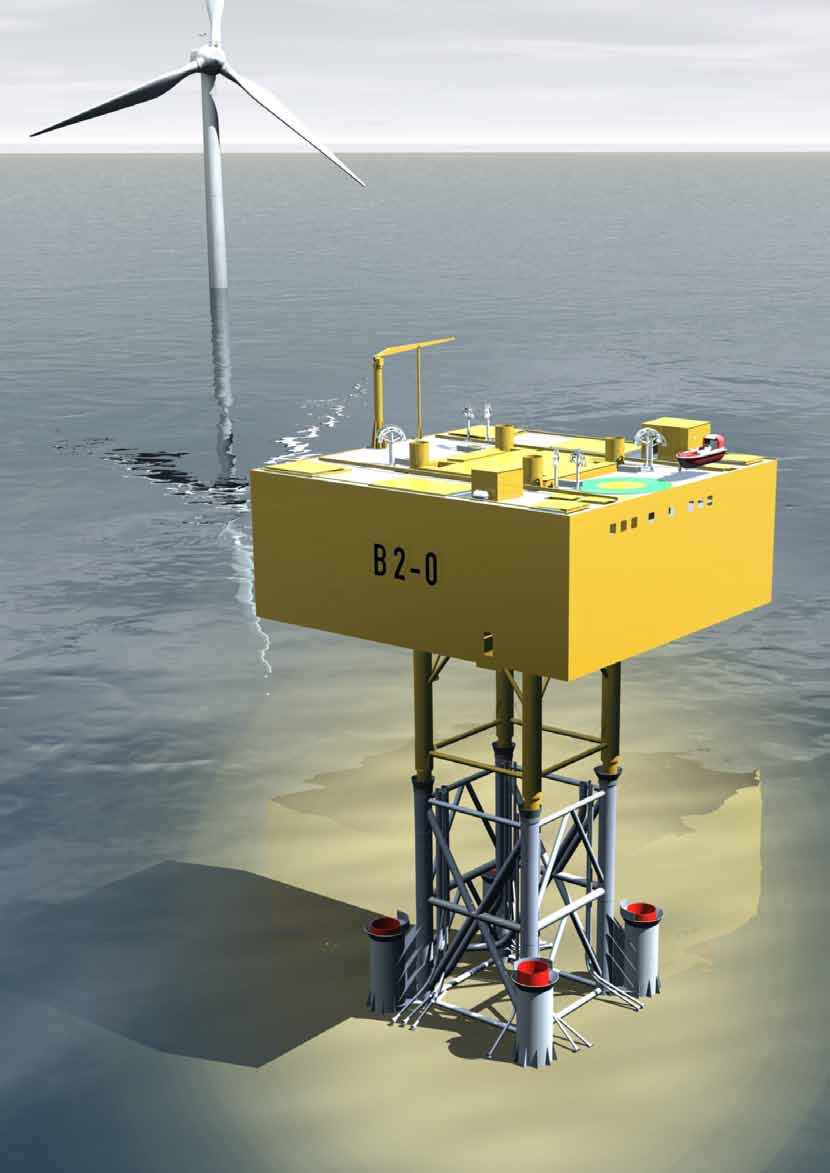 Alstom Grid has been pioneering the way for offshore wind grid connections from the very early days when it built the first substations for both UK and Germany.
Alstom Grid has over 100 years of expertise in electrical grids and ranks among the top three in the electrical transmission sector with an annual sales turnover of more than €4 billion. It has 20,000 employees and over 90 manufacturing and engineering sites worldwide. Alstom Grid executives speak exclusively to Offshore WIND magazine and outline how they see the future.
The French company believes the future is a bright one for offshore wind but at the same time, it is crucial for the industry to reduce the overall lifecycle costs and consequently, the overall cost of offshore wind production.
Alstom Grid cut its offshore teeth on the substation at Barrow Offshore Wind Farm in the UK in 2006 and shortly afterwards, on alpha ventus in Germany in 2008. Since that time, the company has built and constructed a further seven offshore substations and five are under construction and due to be installed in the next year. With some 2,500MW of projects piloted by Alstom Grid, "we can say we have the leading position in offshore substations", says Florent Colin, Vice President Sales Power Generation at Alstom Grid.
In just five years, the offshore grid sector has undoubtedly seen a transformation. However, it is not necessarily the rapid pace of offshore wind development that has come as a surprise but rather the sharp increase in the power capacity, they admit.
"Barrow was a 90MW offshore substation but those of today, such as Borkum West II, under construction by our colleagues in Germany, has a 400MW capacity," Gregoire Bour, Alstom Grid's Commercial Director Wind points out. Mr Colin added: "We have stayed well ahead of the curve in terms of technological developments to keep up with the pace as the projects get even bigger in the future. HVDC offshore grid connection projects are likely to be above 1GW sooner rather than later. We are ready to take on larger projects with higher power capabilities."
But alongside the increasing scale and capacity, projects are getting more and more complex, he warned. "We will really have to rely on all members of the supply chain. These type of strategic projects require collaboration and partnership with major companies involved in offshore wind activities," added Mr Colin. "A joint effort will be required to improve the technology and to handle this capacity growth."
"By cooperating with companies specialised in offshore, Alstom Grid has developed several substation concepts suitable for varied project environments and customer requirements. Recent examples include the fully integrated topside solution for the Sheringham Shoal wind farm in the UK and recently, the self-floating and self-installing substation solution for the Global Tech 1 and Baltic 2 wind farms in Germany. These highlight our ability to work innovatively," said Mr Bour.
Self-floating
The self-floating option was developed to enable the platform installation to be independent of the heavy lift crane vessels. "The aim is to avoid possible volatility of supply and reduce the risk of delays in the installation process," he said.
Substations are going into deeper water and they are getting heavier, so the self-installing substation addresses these issues. The weight of such platforms can range from 400 tonnes for a single deck platform solution to up to more than 4,000 tonnes for 400MW floating, self-installing platforms.
The company is naturally working on smart grid solutions with Alstom Grid offering the latest e-terrarenewable management systems for wind farms, combining wind generation forecasting with real-time monitoring, control and simulation.
HVDC MaxSine
And for farms further offshore, in excess of 50 km, the company has developed its HVDC MaxSineTM technology, which combines its knowledge of HVDC systems and Voltage Source Converters, using chain link (or multilevel) technology. The company believes that the HVDC MaxSineTM system is the most efficient solution to transport offshore wind energy back to the mainland grid. However, Mr Colin says while projects are increasing in scale, one of the main challenges is to decrease the overall project costs. The company is working on partnerships with first class and specialised companies to secure the supply chain and reduce the risks, he emphasised. One other way of doing this is through increasing use of standardisation in the whole supply chain. "Currently, every project starts with its own electrical and operational concept. Therefore all the projects in execution are different," he added.
There is also a need to develop offshore operational and maintenance service strategies focusing more on lifecycle cost than on CAPEX only. If there is one thing that the company has learnt over the years it is to get involved as soon as possible in the development process. "We have realised it takes a lot longer to move from the consulting to the commissioning phase than initially expected. There are often changes in the financial arrangements or delays in the project certification, for instance. If we are involved in the wind farm development at the early stages to help in defining the design and operational requirements, this will help speed the whole process up and make it much more efficient," said Mr Bour.
Growing markets
Alstom Grid is looking beyond Europe at opportunities in North America and China. The company already has a considerable presence in China and in the Americas and expects those markets to really take-off. Close to home the company expects the European market to continue to grow rapidly and it aims to obtain a leading position in the French market following the country's recent announcement of its plans for the offshore sector. Already Alstom Grid can benefit from its important industrial footprint with a number of manufacturing bases in France, he said. Alstom has also set up a French competence centre for offshore wind that has the substation project delivery teams at its core.
"Our commitment to being the world class electricity grid solution provider is the best way we can help these upcoming projects and the long-term future of the industry," said Mr Colin.
"We must be positive, offshore wind is a target market for us. We are developing products and solutions, training people…we are optimistic about it but of course, it has to be a joint concern including the financiers, the banks, politicians, project developers…everyone has to work together to reach the 2020 renewable targets," said Mr Bour.
Helen Hill