Texan-Norwegian Partnership Has Floating Wind Plans for Gulf of Mexico's Oil & Gas Assets
Oceaneering, a Norwegian subsidiary of Texas-headquartered Oceaneering International, and Havfram-owned company Kontiki Winds are teaming up on microgrid electrification projects using floating wind turbines to power offshore oil and gas assets and remote island states.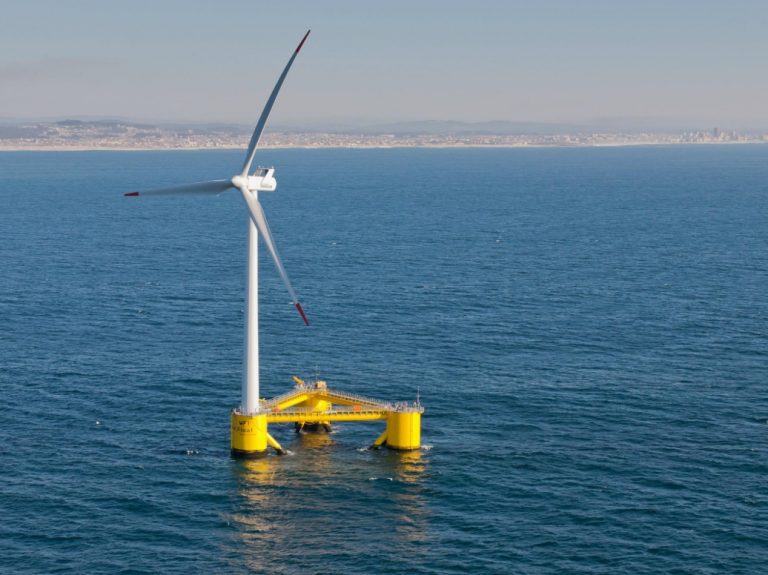 Under a Memorandum of Understanding (MoU) signed in Norway, the partners will jointly pursue the application of floating offshore wind for remote microgrid renewable power generation, with a particular focus on the Gulf of Mexico, Brazil and Northern Europe.
The projects that Oceaneering and Kontiki Winds plan to deliver would electrify both offshore assets such as oil and gas production infrastructure as well as island states that are currently producing electricity by using fossil fuels.
The companies said they recongised an increasing requirement for oil and gas producers and remote island states to electrify their operations, with limited available options, and that their partnership would provide "a comprehensive and cost-competitive approach to electrification, using offshore wind, to realize microgrid electrification".
Erik Saestad, Managing Director at Oceaneering, said the MoU leverages each party's capabilities to provide cleaner energy production in a dynamic subsea environment.
"Offering our clients a full Engineering, Procurement, Construction and Installation (EPCI) wrap, coupled with real-time monitoring and maintenance throughout the lifecycle of the asset, provides a pathway to achieve net zero emissions", Erik Saestad said.
Emilie Reeve, Chief Executive Officer at Kontiki Winds, said: "Drawing on our deep experience in both offshore wind development and subsea installation, our combined capabilities offer the market a unique full lifecycle approach to harnessing renewable energy, specifically aimed at electrifying assets and remote island states that are otherwise predominantly powered by fossil fuels".
According to Ben Hooker, Director of Global Business Development at Oceaneering, the collaboration supports the transformation from traditional oil and gas development into next-generation floating offshore wind.
For Havfram, the parent company of Kontiki Winds, this is one of the key areas since the company changed its name from Ocean Installer in 2020 as part of its commitment to offshore wind.
Last year, Havfram revealed its intention to become one of the future leaders in the electrification market for oil and gas production assets through offshore wind developments. The company said it had identified oil and gas electrification as one of the next big Power-to-X offshore wind markets and that it was developing a low-cost offshore wind solution specifically designed for electrifying offshore oil and gas facilities.

ADVERTISE ON OFFSHOREWIND.BIZ
Get in front of your target audience in one move! OffshoreWIND.biz is read by thousands of offshore wind professionals daily.