India Issues Draft Offshore Wind Tender
India's Ministry of New and Renewable Energy (MNRE) has issued a draft tender to lease seabed areas off Tamil Nadu for 4 GW equivalent offshore wind project capacity during the Fiscal Year 2022-23.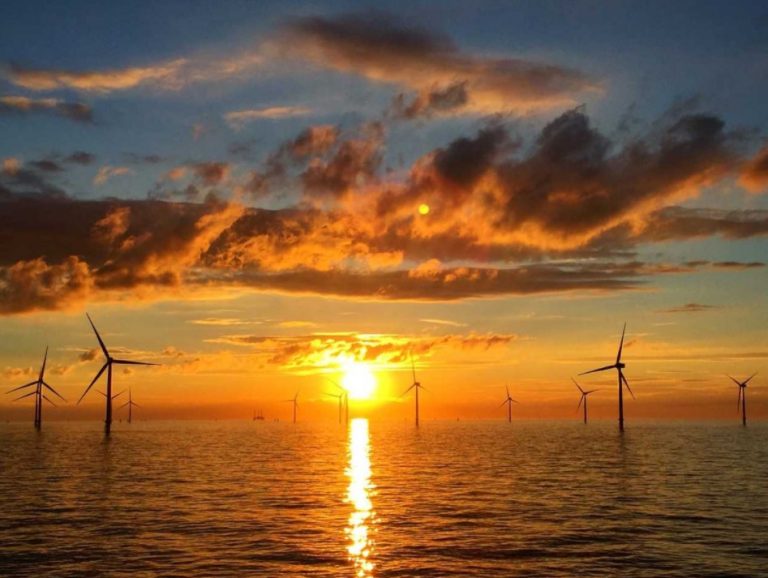 The tender covers specific identified offshore wind sub-blocks B1, B2, B3, B4, and G1 in the Gulf of Mannar.
The developers will have exclusive rights over the allocated sea blocks to carry out required study
surveys and subsequent project development in accordance with this Request for Selection (RfS) and lease agreements.
The Ministry has proposed a single-stage, two-envelope e-tender bidding procedure for the country's first offshore wind auction, according to which the government will first pre-qualify developers based on their technical and commercial capabilities.
The bidders who qualify will then proceed to the second stage, which will be based on quoted lease fee per square kilometre of seabed area, with the bidder offering the highest lease fee winning the lease rights.
Bidders shall provide a separate and independent financial bid for each of the blocks they are interested in. A bidder may submit bids for all the blocks. However, part/ sub allocations are not allowed, and a bidder shall not be eligible to be allocated more than two blocks, according to the draft RfS.
The energy generated from offshore wind power projects is to be consumed in captive mode or sold to third parties under open access framework or sold through merchant sale or power exchange.
MNRE plans to enter into a survey lease deed with successful bidders for a period of up to seven years to allow the selected bidders to carry out study surveys and development activities necessary to prepare a detailed project report and advance a project to financial close.
The next step in the procedure would be the signing of a 35-year construction and operation lease deed, and a 35-year concession agreement. The 35-year term covers the project construction and decommissioning periods.
This will be the first of eight rounds planned to be held over the next eight years as India plans to auction areas offshore the states of Tamil Nadu and Gujarat each year until 2030.
Until 2025, India will be leasing out offshore wind energy blocks equivalent to 4 GW capacity and will raise this to 5 GW in the following five rounds.
According to the World Bank, India has 112 GW of bottom-fixed and 83 GW of floating offshore wind potential, with best opportunities located in Tamil Nadu and Gujarat.

ADVERTISE ON OFFSHOREWIND.BIZ
Get in front of your target audience in one move! OffshoreWIND.biz is read by thousands of offshore wind professionals daily.
Follow offshoreWIND.biz on: