Lithuania Wants Developers to Pay For Everything Plus Development Fee to Build Subsidy-Free Offshore Wind Farm
The Lithuanian government has approved amendments to the Renewable Energy and Electricity Laws which define the tender conditions for the development of a second offshore wind farm of up to 700 MW in the Baltic Sea.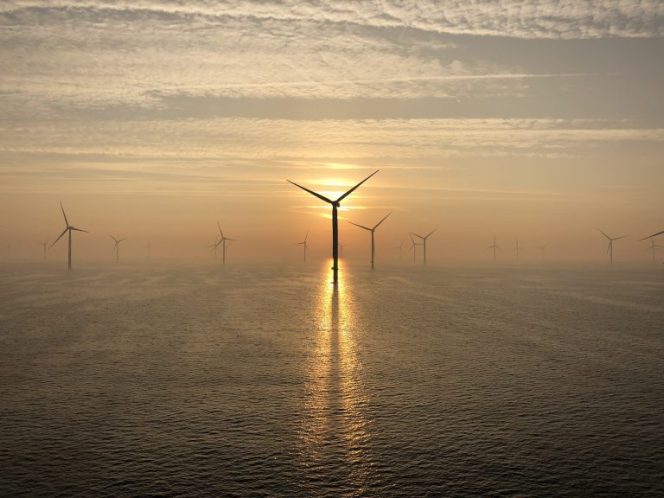 If the amendments approved by the government are approved by the Seimas (Parliament), they should enter into force on 1 February 2023.
As previously reported, Lithuania is in the process of organizing a tender for the first 700 MW offshore wind farm which is scheduled to take place in the second half of 2023.
Unlike the first offshore wind tender, the developer of the second wind farm will carry out the project without additional state support, and will also have to carry out all the necessary research, environmental impact assessment, and other related actions themselves.
The winner of the tender will also be responsible for connecting the wind farm to electricity transmission networks on land and for the imbalances caused by the generated electricity. The developer will also have to meet national security requirements.
It is also expected that the tender will be won by the developer offering the highest development fee, which can be used to reduce the effects of high energy prices and further promote renewable energy, the country's Ministry of Energy said.
According to Lithuania's Energy Minister Dainius Kreivys, the procedural changes provided for in the amendments related to the organization of the tender and the issuing of permits will allow the project to be implemented at maximum speed.
Given the proposed accelerated tendering procedures, it is expected that the second offshore wind farm could produce its first power as early as 2028. This is the same year when the government plans to have the country's first offshore wind farm, being developed under the existing tendering procedure, in operation.
"We need to increase local electricity generation very quickly. First, another offshore wind farm will increase local electricity production to half of the required demand. Secondly, the received development tax will allow the state to compensate the additional costs incurred while borrowing for residents' compensation for electricity," said Lithuania's Energy Minister Dainius Kreivys.

ADVERTISE ON OFFSHOREWIND.BIZ
Get in front of your target audience in one move! OffshoreWIND.biz is read by thousands of offshore wind professionals daily.
Follow offshoreWIND.biz on: