Germany Starts Working on 3.5 GW of New Offshore Wind Areas
Germany's Federal Maritime and Hydrographic Agency (BSH) will soon start preliminary site investigations at three new offshore wind areas in the North Sea. The three sites are planned to be auctioned off in 2026/2027 and could jointly accommodate 3.5 GW of installed capacity.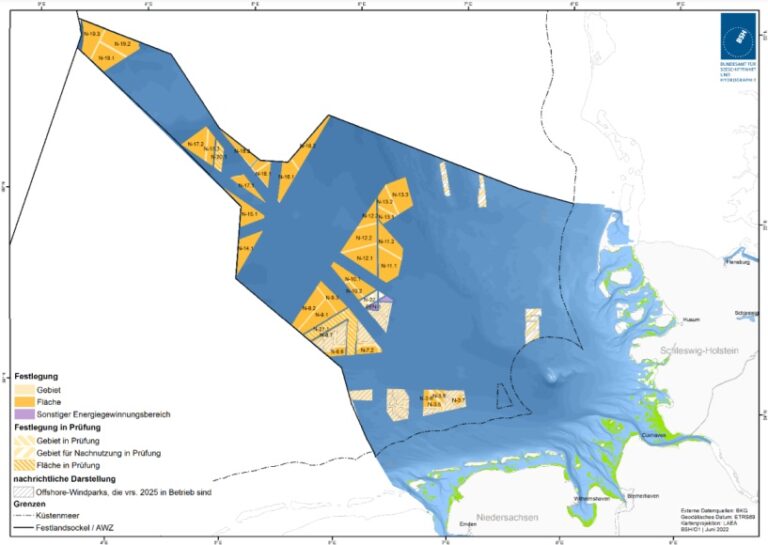 This is an excerpt from a Premium article published on our sister site Offshore Energy.
You can read the original article by clicking on the link below (a free two-week trial is available):