Sweco Lands Nine-Year, EUR 54 Million Contract for North Sea Energy Island
The Danish Energy Agency has selected the engineering consultancy Sweco as the adviser on the North Sea Energy Island for the next nine years.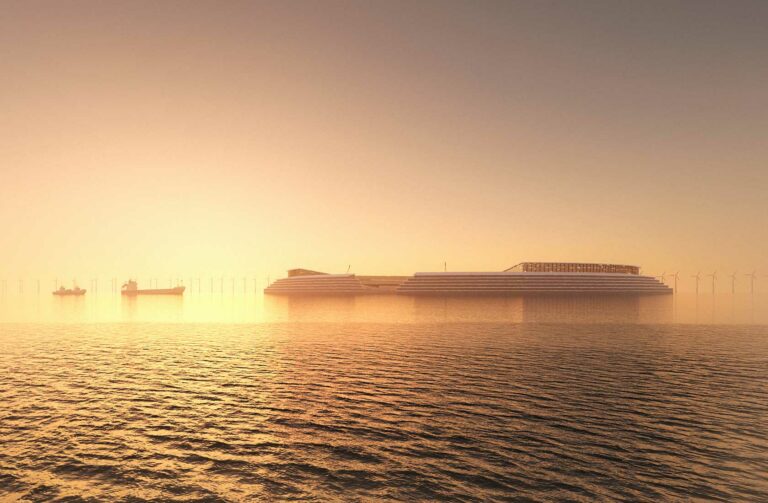 Under the DKK 400 million (around EUR 54 million) contract, which has a ceiling of DKK 600 million (around EUR 81 million), Sweco will assist the Danish Energy Agency with technical advice through the remaining phases of the North Sea Energy Island project, including tendering, design, construction and the final handover.
This follows Sweco's initial engagement in the project as a technical adviser, for which the company was awarded a contract last year.
Under the new agreement, Sweco will help the Danish Energy Agency formulate the concept for the Energy Island, prepare tender documents, scrutinize technical solutions and offers, evaluate bidders, as well as conduct supervision and quality assurance during the construction and handover of Denmark's future Energy Island in the North Sea.
The company will advise the Danish Energy Agency in close cooperation with Implement Consulting Group, MORE Consulting, WorldPower Consulting, Hegelund Advice, and EPConsult Energies Nord.
According to Sweco, the objective for the next twelve months' work is to put together a solid and future-oriented concept for the Energy Island, which gives the opportunity to as many companies and consortia as possible to bid with a relevant and targeted offer in the tender which is expected to be open in September 2023.
The technical concept for the Energy Island aims to create a flexible island that offers the opportunity to combine the advantages of a dammed island and associated platforms, without limiting the possibilities for innovative activities such as Power-to-X. 
The idea behind the flexible, enclosed island is to realise the island quickly using well known technology, while at the same time leaving plenty of opportunity for innovative and flexible solutions, according to Sweco.
Follow offshoreWIND.biz on: