The welding and production automation provider Pemamek Ltd. has decided to invest a total of EUR 15 million in factory expansion and product development to increase the company's production capability and abilities to meet the rising demand from the wind energy sector.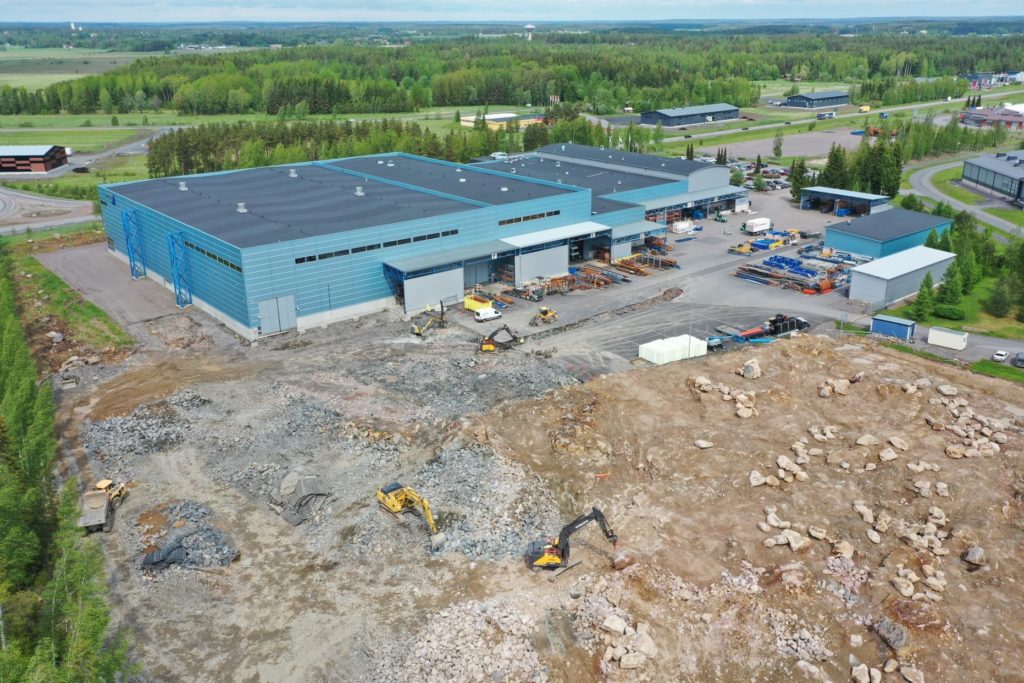 The factory expansion will bring 7,000 square metres of new manufacturing, assembly, and office space which will be ready for production use during the last quarter of 2022. Once the expansion has been completed, the factory area will total 27,000 square metres.
"Factors, such as green transition and energy self-sufficiency have significantly increased the interest towards wind energy. Also, the sizes of offshore wind tower constructions are growing. As an example, the diameter of a tower foundation can be over 15 meters. Currently, there is no manufacturing capacity for structures of this size. Thus, tower and foundation manufacturers are required to invest in new, larger scale production solutions", said Juha Mäkitalo, Pemamek's CEO.
The investment decision came as a result of the received orders from the wind energy market during spring 2022, but also the growing demand for heavy industry robot solutions, according to Pemamek, which also said it had several ongoing negotiations for new deliveries.
The investment in the new expansion has also increased Pemamek's need to recruit an additional workforce as well. By the end of the year, the company is looking to hire 40 new employees.
"The expansion has a direct impact on our need for new talents. Even now, we are running a major recruitment campaign to find colleagues for various positions", said Mäkitalo.
Follow offshoreWIND.biz on: