Join the Hydrogen Area at the Offshore Energy Exhibition & Conference 2022
The role of hydrogen in the energy transition
When it comes to hydrogen, the ambitions are sky high. Offshore Energy Exhibition & Conference 2022 (OEEC) dives into the role of hydrogen within the energy transition. This is reflected in the content program via the conference sessions, the masterclass hosted by the Government of the Netherlands, and speeches given by hydrogen stakeholders presenting the latest hydrogen developments. At the same time, the Hydrogen Area on the exhibition floor provides companies active in the hydrogen sector, the opportunity to present themselves to the offshore energy audience.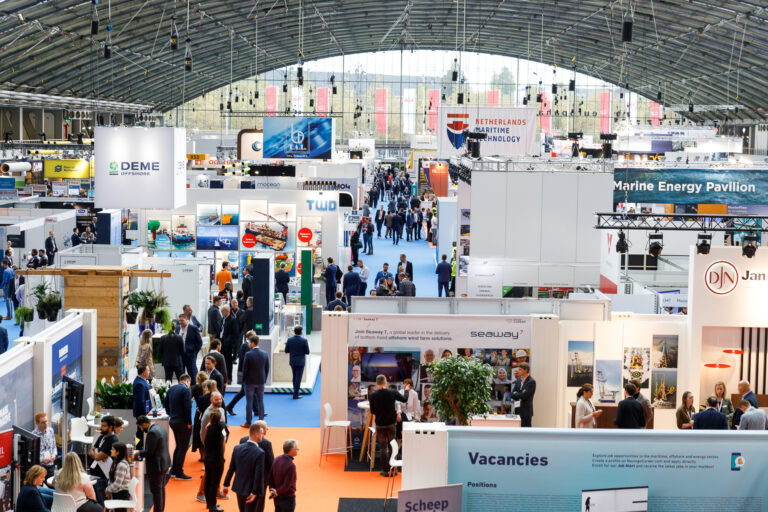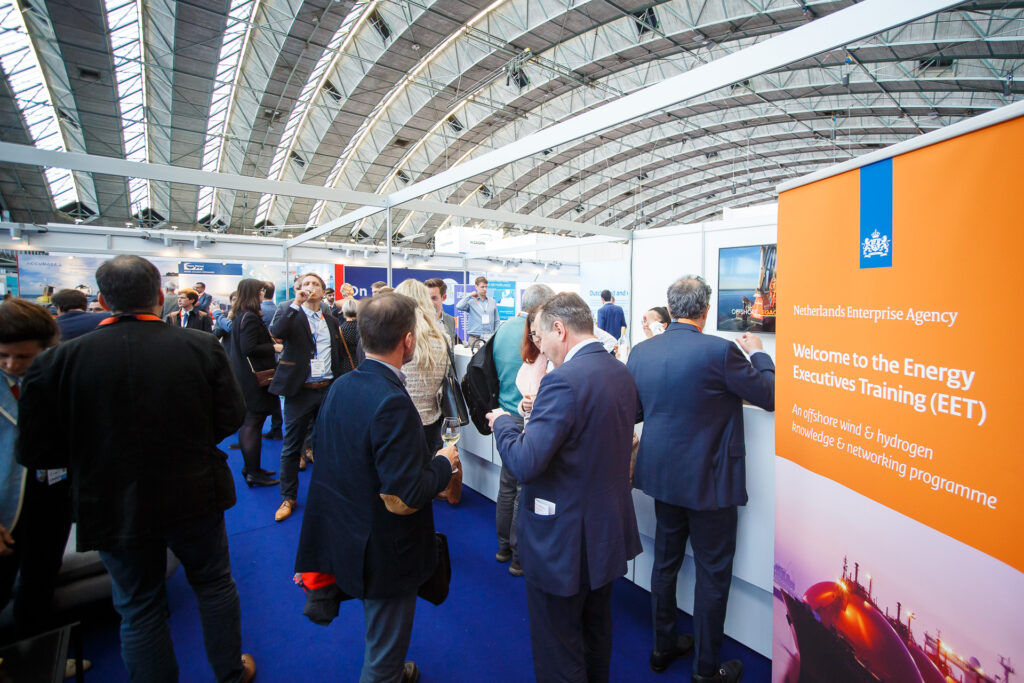 Are you active in hydrogen and looking for opportunities and collaborations within the offshore energy sector? Join the Hydrogen Area at the Offshore Energy Exhibition & Conference!
Join the Hydrogen Area and present yourself at the exhibition floor and the content program. Your company is visible at the heart of the offshore energy industry. Present your products and services, expand your network and connect with experts and professionals.
Connecting the offshore energy industry
For more than 15 years, OEEC brings the offshore energy industry together; from offshore wind, oil & gas to marine energy and hydrogen. Attended by around 9,000 offshore energy professionals and 450 exhibitors from 82+ nationalities, it is Europe's leading event for the entire offshore energy industry.
The content program of Offshore Energy Exhibition & Conference 2022 gives an overview on the recent developments, but also singles out important drivers of change. There is a focus on innovations like hydrogen and floating wind. Renewables like offshore wind, wave and solar take the stage, together with the marine industry and fossil energy.
In addition to the exhibition floor and the conference programme, the event offers exhibitors, visitors, speakers and sponsors opportunities to connect; think of network drinks, matchmaking and live discussions in a studio setting.
Book your stand
Are you interested to participate in the Hydrogen Area during OEEC 2022? Check here stand options and prices for the Hydrogen Area, as well as other options for stand booking.