SSE Renewables and Brookfield Form PPA Partnership with Dutch Consortium
SSE Renewables and Brookfield have agreed an exclusive partnership with the VEMW Wind consortium of 13 large and small Dutch energy users as part of their joint bid for the Hollandse Kust West Site VII offshore the Netherlands.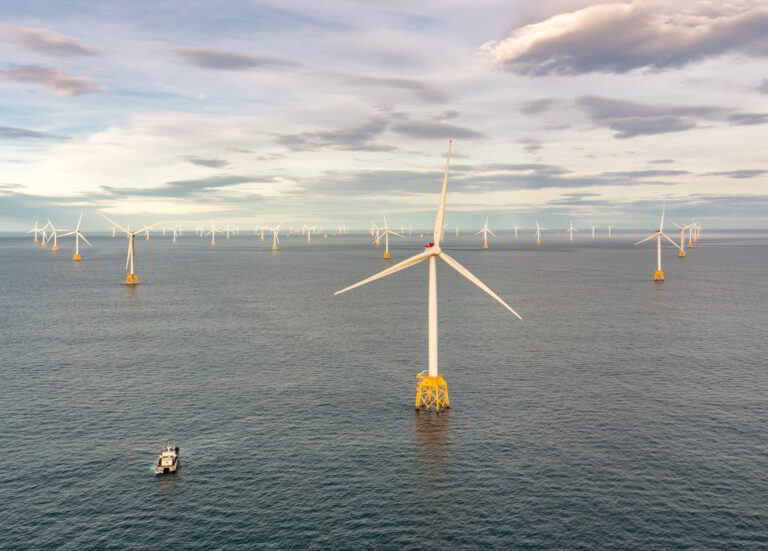 SSE Renewables and Brookfield submitted joint bids for the Hollandse Kust West Site VI and Site VII earlier this month.
Members of the VEMW Wind Consortium come from across several industrial sectors, including agriculture, metals and chemicals, and a brewery.
The participating companies will consume a large part of the electricity produced by the 700 MW offshore wind farm for a period of 15 years, which will then be used to power a range of innovative projects including electrolytic production of hydrogen and electric boilers, SSE Renewables said.
The agreement is one of the largest ever signed in terms of the number of counterparties, particularly in a contract supplied from a single energy source.
The contract is said to provide critical renewable power to Dutch industrial companies, some of which do not have an investment-grade credit rating and therefore could otherwise not access low carbon energy in this way.
The participating companies include Air Products, Avebe, Royal Cosun, Holland Malt, Huntsman, HyCC, Indorama Ventures , LyondellBasell, Nobian, Nyrstar, Organon, Teijin Aramid, and Utility Support Group, for industrial site Chemelot.
Dennis Breugelmans, Director of Development International Markets at SSE Renewables, said: "SSE Renewables is proud to be partnering with VEMW and enabling such a diverse range of Dutch industrial customers to access clean, cheap power through this PPA which will enable their decarbonisation journeys, whilst also ensuring that offshore wind is consumed flexibly and in a way that maintains stability of the Dutch grid."
As part of the partnership, the VEMW consortium also has significant potential to provide demand flexibility services. This potential is provided by a combination of hydrogen electrolysers e-boilers and heat pumps, which can shift demand to better match supply from the site, thus reducing system costs in the Netherlands.
The total amount of flexible demand from VEMW member assets in development could cover a significant part of the generated output helping to smooth out the supply and demand of electricity from Site VII.
"The partnership with VEMW pushes the bounds of innovation in the offshore wind sector, and ensures the power from the HKW project will end up in the hand of domestic consumers who are critical employers in the Dutch economy and committed to sustainability," Natalie Adomait, Managing Partner at Brookfield, said.
SSE Renewables and Brookfield will also provide a EUR 20 million fund to potentially co-invest in decarbonisation projects for the VEMW consortium, subject to meeting certain criteria and the Site VII bid being successful.
VEMW chairman Gertjan Lankhorst said: "The industry must act as a catalyst for making Dutch society more sustainable. By enabling the development of this wind farm as part of the system, we assure ourselves of green electricity, but we also bring the integral decarbonization of the Dutch electricity system a step closer."
Follow offshoreWIND.biz on: