Norway-based Fred. Olsen 1848 has launched a new floating offshore wind turbine foundation named BRUNEL after several years of development.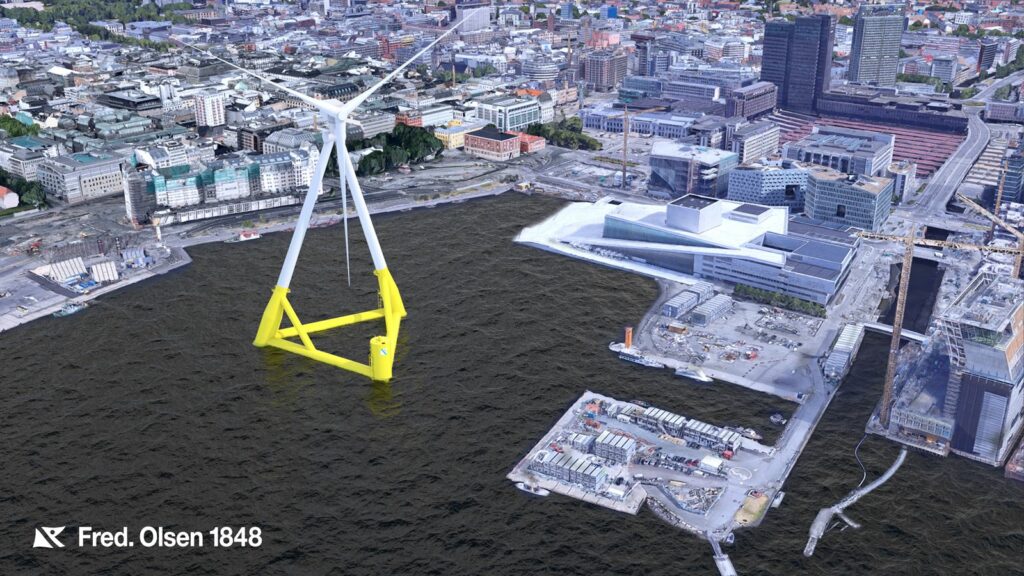 According to Fred. Olsen 1848, the main challenge for floating offshore wind to become industrialized and respond to deployment at scale is the ability to manufacture and assemble floating foundations at a volume that is needed for the floating giga parks.
The modular design enables BRUNEL to leverage the existing global supply chain and helps create a sustainable industry, the company said.
"The design of BRUNEL is based on a simple, yet challenging design philosophy: to see if we can build a foundation based on generic steel tubulars and hence enable manufacturing at commercial scale. This radical focus on commercial requirements, while at the same time attending to excellence on all technical parameters, will allow the floating offshore wind industry to realize its enormous potential," commented Sofie Olsen Jebsen, CEO of Fred. Olsen 1848.
The design philosophy includes the use of building blocks with an existing global supply chain, suitable for serial and automatized mass production, the company pointed out.
Fred. Olsen 1848 states that the size of components is favorable for shipping, heavy-duty crane, and handling operations.
BRUNEL is expected to reduce the maintenance requirements and Fred. Olsen 1848 has a Floating Maintenance Solutions on the way to the market to improve operations and maintenance activities, including component exchange at the floating offshore wind site, the company said.
Avoiding having to tow the foundations to the shore for component exchange could reduce the cost of LCOE.
Commercial Use in Three Years
The new floating wind turbine foundation reached Technological Readiness Level 4 (TRL 4) after completing the final tank test at SINTEF Ocean in February 2022 and after receiving DNV's statement of feasibility a month later.
Working with SINTEF Ocean, the company said it will apply a Physical-Numerical Validation Approach to demonstrate and qualify BRUNEL according to standard procedures from oil & gas and maritime, i.e., exempting the need for piloting and full-scale demonstration.
Through this process, the modular floating foundation is expected to reach TRL 8 at an accelerated pace and could be ready for commercial application within three years.
"Brunel is designed for the next generation of wind turbines. With its low LCOE and ability for serial and mass production, we believe the Brunel to be a game-changer that can unlock the potential of floating offshore wind," added Olsen Jebsen.
Follow offshoreWIND.biz on: