Denmark to Add up to 3 GW of New Offshore Wind Capacity by 2030
The government of Denmark and several political parties have agreed to add up to 3 GW of new offshore wind capacity to be developed before 2030 as part of the Finance Act 2022.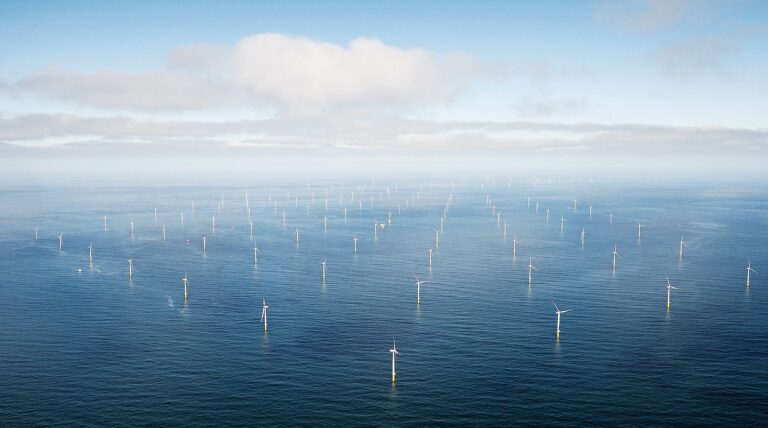 According to the green sub-agreement to the Finance Act 2022, 2 GW of offshore wind capacity must be offered for development before 2030.
It has also been agreed that the government, in connection with the energy and supply plan in 2022, will present analyzes that can form the basis for a possible tender for an additional 1 GW.
Speeding Up Development of 10 GW North Sea Energy Island
Furthermore, the parties to the agreement have agreed to develop the North Sea energy island to its full capacity as soon as possible, with 2040 as the target point.
No More Lottery, Please….
Currently, Denmark plans to add up to 7.2 GW of offshore wind capacity by 2030. This includes the 3 GW of capacity at the North Sea energy island, the 2 GW at the Bornholm energy island in the Baltic Sea, the up to 1.2 GW at the Hesselø zone in the Baltic Sea, and 1 GW at the Thor zone in the North Sea.
Mads Nipper, CEO of Ørsted, the world's leading offshore wind development, has welcomed the new sub-agreement, but has also called on the government to change the current tendering specifications.
"Thanks a lot to the Danish Government and support parties for further accelerating the near term roll out of offshore wind in Denmark! Our seabed and wind conditions are ideal to be a net exporter of green energy. No lottery next time, please…" Nipper said in a social media post.
Nipper was referring to the outcome of the recently closed tender for the development of the Thor offshore wind farm which came down to a lottery draw after more than one pre-selected bidder had proposed to build the wind farm to the maximum capacity of 1 GW at the minimum price of DKK 0.01/kWh.
According to the current tender specifications, the concession agreement is awarded to the tenderer with the lowest tender price. If more people bid with the same lowest bid price, the bidder with the highest proposed wind farm capacity wins. If both the bid price and the capacity are the same, the tender is decided by a lottery draw.