MingYang Receives SSDA Conformity Statement for Taranto OWF from TÜV NORD
TÜV NORD has handed over the site specific design assessment (SSDA) conformity statement for the Italian Taranto offshore wind farm project to MingYang Smart Energy, the project's wind turbine supplier.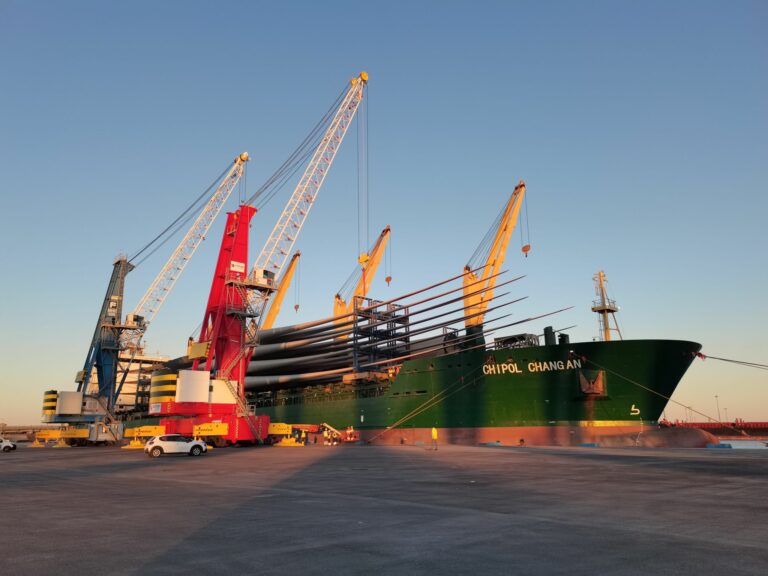 "The SSDA is important for developers or investors to verify the suitability of a turbine for specific wind farm site conditions. It includes integrated load analysis under consideration of the site-specific environmental conditions as well as the site-specific support structure and foundation. Based on this, type applicability evaluation ensures suitability of the wind turbines types with its components for the expected loads as well as operation conditions of the panned wind farm setup", TÜV NORD explained.
The developer of the 30 MW project, Renexia, placed an order with MingYang at the beginning of this year, switching from the initially planned Senvion 3.0M122 turbines and marking the first time a Chinese OEM supplied turbines for the European offshore wind market.
MingYang completed the production of ten of its MySE 3.0-135 wind turbines for the Italian offshore wind farm in August and delivered all of them to the project team in Italy in early October.
The 30 MW Taranto offshore wind farm, also known as Beleolico, is located near the Taranto harbour in Italy.
The 30 MW project, scheduled to be put into operation in 2022, is the first offshore wind farm under construction in Italy and the first commercial offshore wind power project in the Mediterranean region.