France Pre-Selects EDF Renewables, Maple Power for Floating Wind Tender
The French government has selected Eoliennes Flottantes Bretagne Grand Large, a company owned by EDF Renewables and Maple Power, to participate in the tender for building France's first commercial-scale floating wind farm.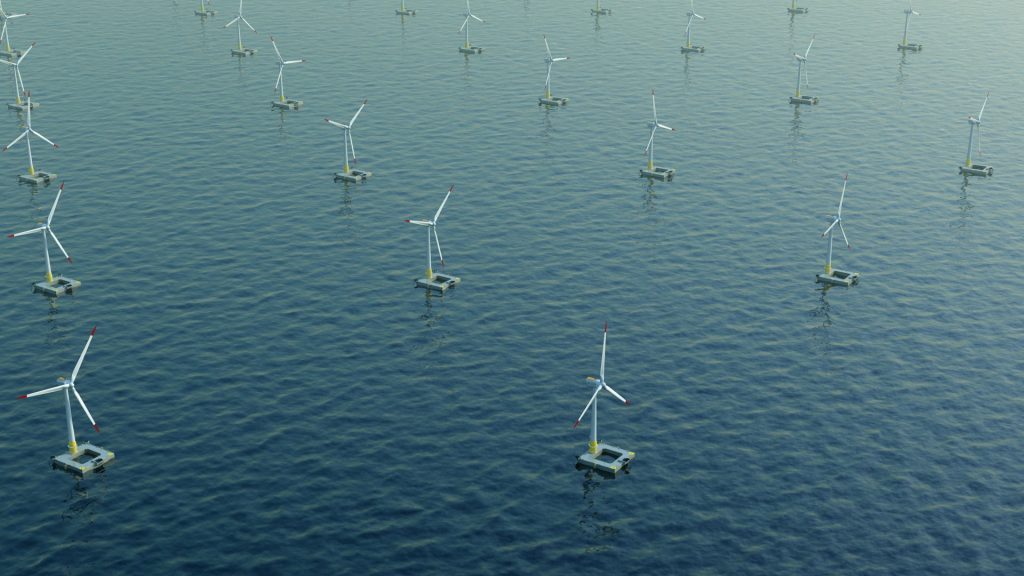 BW Ideol, which reported earlier that it had entered into an agreement with an unnamed partner to build a floating wind farm in France, has now revealed EDF Renewables, a subsidiary of EDF Group, and Maple Power, a joint venture between CPP Investments and Enbridge, as its partners.
BW Ideol and the project development company will cooperate on the design of the technical solution for the floating foundations for the project.
"This will be the world's first fully competitive floating commercial-scale tender. The early selection of the technology allows the partners to optimize the project competitiveness, while leveraging on BW Ideol's unique floating wind trackrecord in France and abroad", said Paul de la Guérivière, CEO of BW Ideol.
France launched the tendering procedure for the first commercial floating offshore wind project in April, looking for a developer of a 270 MW project off the south of Brittany.
Interested parties had until 1 July to express their interest in participating in the competitive dialogue procedure and submit their applications. The competitive dialogue procedure is being carried out in three phases: the selection of candidates, competitive dialogue, and the tender submission and the selection of the winner.
The tender is part of a wider plan by the French government which, under the the Multiannual Energy Programme (Programmation pluriannuelle de l'énergie), is in the process of putting 8.75 GW of offshore wind capacity out to tender by 2028.