The first 100% recyclable heavy lift sling
Hampidjan Offshore recently launched the first recyclable, environmentally friendly, lifting slings aimed at the onshore and offshore wind installation industry.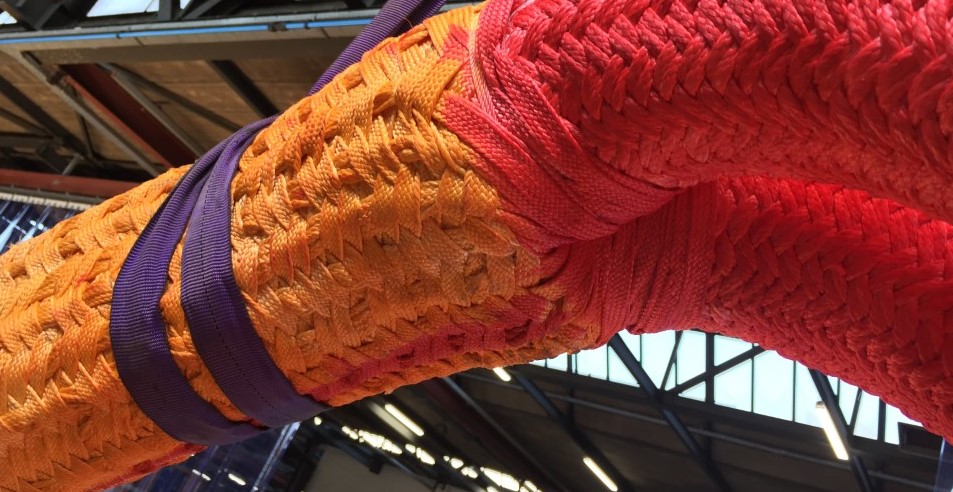 Hampidjan Offshore has been supplying lifting slings for installation work for the last decades into different industries, oil & gas, offshore and onshore wind, industrial applications and other unrelated industries. Hampidjan Offshore is part of Hampidjan Group, one of the largest fibre rope manufacturers in the world, with presence around the world via its 46 companies and a strong workforce of 1400 employees.
Hampidjan Offshore, as a responsible manufacturer, cares deeply about our environmental footprint, and reducing waste and repurposing materials is key in managing the industries impact upon the environment and creating a future proof sustainable business model.
During the last two years Hampidjan Offshore has been working with suppliers to select materials that have a genuine after use value to society, whilst in no way compromising on performance or certification requirements.
The result of this process is that Hampidjan Offshore is now proud to announce the launch of TERRA slings.
The core load bearing strength member used is TWARON. This high-performance fibre has been used within the offshore industry for two decades and can now be recycled and reprocessed for use within the automotive industry. The polyester jacket material is a recycled product and sourced directly from reprocessed material suppliers.
To further encourage customers to return TERRA slings at the end of their useful life for full recycling, Hampidjan Offshore has partnered with Teijin, who via their recycling program, allows substantial rebate payments to be offered based on the product weight of each sling returned. Hampidjan Offshore will accept the used product which will then be broken down into constituent parts for full reprocessing and reuse.
Rob Arends, Hampidjan´s Offshore Sales Director in the Netherlands says that he is very excited to work with the new products: " I can see a great deal of interest from companies looking to improve their environmental footprint, my long-term clients are already excited and interested. We look forward to help the industry minimizing their impact on the environment for future generations. The added benefit of being able to return the slings into a certified recycling procedure and therefore to be sure that the used product does not end up a pollutant, against a fee, has generated a lot of interest."

David Waage, Director of Hampidjan Offshore adds " we are focusing on our carbon footprint, on trying to minimize our environmental footprint, without compromising at all on quality. We see from our extensive testing that the Terra slings have an excellent performance, they are price competitive and have the added benefit of being environmentally friendly, we believe they are a valuable addition to helping our customers reduce and minimize their environmental footprint, one sling at a time "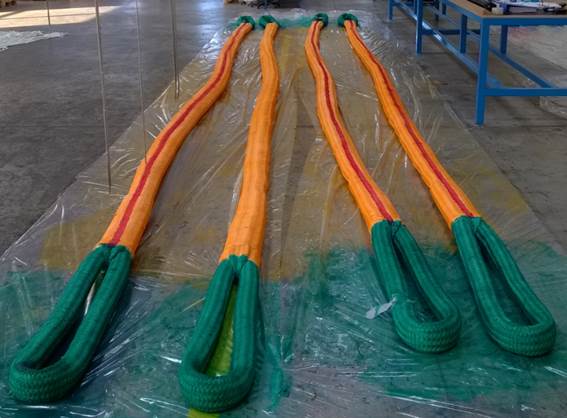 Note: The opinions, beliefs, and viewpoints expressed in this article do not necessarily reflect the opinions of Offshore WIND.