Offshore Wind Industry Poised to Invest USD 140 Billion in US East Coast by 2035
More than 40 GW of offshore wind capacity is expected to be installed off the U.S. East Coast by 2035 and the industry could invest USD 140 billion to establish and build out its supply chain, install equipment, and operate the wind farms.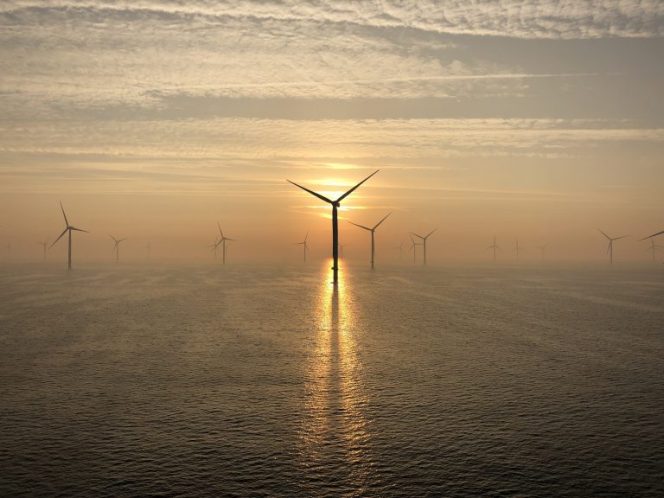 This is according to the latest report from BVG Associates (BVGA), commissioned by the North Carolina Department of Commerce to assess the opportunities for the state in the offshore wind sector.
BVGA finds that North Carolina is well positioned to attract a significant portion of the offshore wind market opportunity. The report forecasts that the state's manufacturers can address and supply equipment for the entire east coast market, not just for projects in the state, where there is currently one approved Wind Energy Area (WEA) under lease for development: the Kitty Hawk WEA.
According to Kitty Hawk project's economic impact study (EIS) published in December 2020, the offshore wind farm alone could have a USD 2 billion economic impact between 2021 and 2030, and create nearly 1,000 jobs once it is operational.
"Wind energy means new jobs for North Carolinians. Just like biotechnology was for us many years ago, today clean energy represents an industry of the future and North Carolina always embraces the future", said Machelle Sanders, North Carolina's Commerce Secretary, commenting on the findings from the latest report by BVGA.
Along with an extensive assessment of the state's strategic position for the offshore wind industry, BVGA is developing an inventory of businesses, organisations, and physical infrastructure best positioned to promote offshore wind development in North Carolina.
The state has multiple port and water-front properties well-suited to support the offshore wind industry off the U.S. East Coast, as well as a fully integrated, up-to-date high-capacity intermodal transport system consisting of rail, road, inland waterways, and coastal waterways that connects well to North Carolina's coastline and adjoining states.
The report also includes recommendations for actions the state might take to leverage the emerging offshore wind opportunity.
The North Carolina Department of Commerce awarded BVGA with a contract to assist with the assessment study in August 2020. The assessment is part of the ongoing work to implement North Carolina's Clean Energy Plan put into effect by the State's Governor Roy Cooper in 2018.
In 2019, Governor Cooper set aside USD 1.5 million to boost clean energy and green businesses in the proposed 2019-2021 budget, including USD 300,000 for a study on North Carolina's potential to host offshore wind operations and associated jobs.
In October 2020, Cooper and the governors of Maryland and Virginia announced a three-state framework to advance offshore wind projects, known as the Southeast and Mid-Atlantic Regional Transformative Partnership for Offshore Wind Energy Resources (SMART-POWER).