US Offshore Wind R&D Consortium Awards USD 2.6 Million in Grants
The U.S. National Offshore Wind Research and Development Consortium has revealed the round one awards of the Offshore Wind Solicitation 1.0 for technology research and development projects.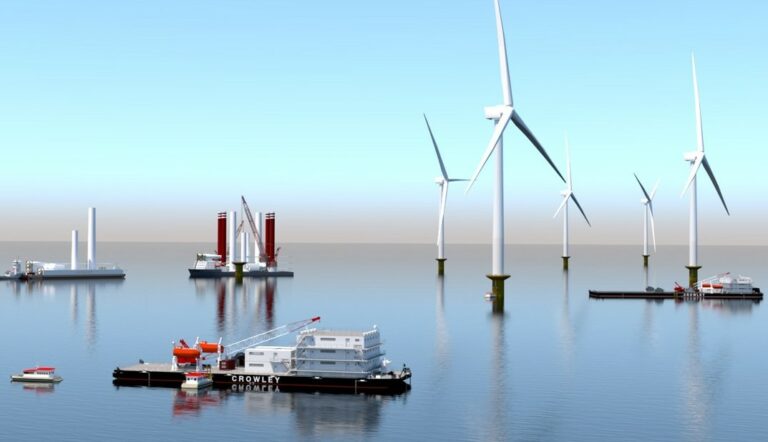 The competitive solicitation sought new solutions that remove barriers and address issues essential for cost reduction, deployment, and offshore wind industry growth in the U.S.
The USD 2.6 million award addresses Round One: Enabling Large Scale Turbines (15 Megawatt).
The selected parties are Exmar Offshore for its Feasibility of a Jones Act compliant wind turbine installation vessel conversion project, as well as Crowley Maritime for Technology validation of existing US barges as a feeder solution for US offshore wind.
Additionally, Texas A&M was selected for Vibratory-installed bucket foundation for fixed foundation offshore wind towers, Esteyco SL for Self-installing concrete gravity-base substructure sizing for 15MW turbine, and Marin USA for Comparative operability of floating feeder solutions.
Carrie Cullen Hitt, Executive Director of the Consortium, said: "The awards reflect critical topics identified by industry to advance offshore wind development and the development of a US supply chain to support the industry."
"These projects will enable the continued scaling of offshore wind turbines to even greater heights, allowing them to access the excellent wind resources off our coasts while capitalizing on economies of scale," said Robert Marlay, Director of the U.S. Department of Energy's Wind Energy Technologies Office.