Mayflower Wind Electricity Users Stand to Save USD 500 Million
US offshore wind developer Mayflower Wind said that the price of electricity generated at its 804 MW wind farm offshore Massachusetts is on track to go down by around 10 per cent.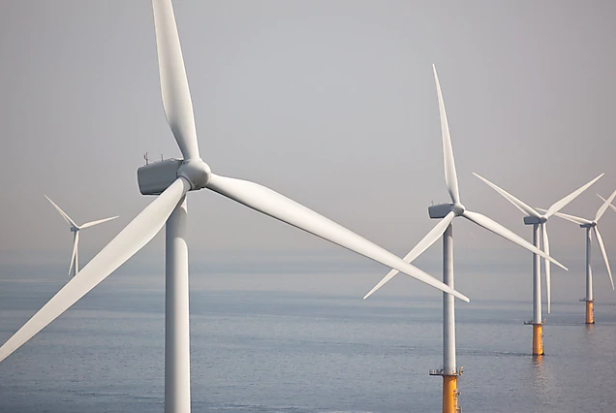 This is due to the recently increased and extended federal Offshore Wind Energy Investment Tax Credit, the developer said.
Mayflower Wind, a 50/50 joint venture between Shell New Energies and Ocean Winds, was selected as the winner in the second offshore wind solicitation in Massachusetts.
In the selected "Low Cost Energy" bid, the developer had committed to passing any federal tax credits to customers.
Due to the change in federal law and Mayflower's promise to rebate this value of federal tax credits written into the contracts with National Grid, Eversource, and Unitil, the project's electricity price of USD 77.76 per megawatt-hour should go down to USD 70.26 per megawatt-hour.
This price reduction likely means that the customers of the three Massachusetts electric utilities can expect to save over USD 25 million each year, resulting in USD 500 million lower electric bills over the life of the 20-year contracts due to recent changes in federal law, Mayflower Wind said.
Mayflower Wind's contracts to provide wind energy have been approved by the Massachusetts Department of Public Utilities, however, that approval is currently on hold pending consideration of a motion filed by the Attorney General's Office to reconsider the compensation of the utilities.
"Mayflower Wind creates environmental and economic value," Mayflower Wind CEO, Michael Brown, said.
"We are proud of this consumer savings provision of our bid. The work we have done to embrace the federal tax credit program is putting us a trajectory to lower our price and increase our value to customers. We look forward to speedy resolution of the Attorney General's pending motion and concluding the process of locking in this benefit to the customers."
The Mayflower Wind project is located over 30 miles south of Martha's Vineyard and 20 miles south of Nantucket. The wind farm is expected to start generating power in the mid-2020s.