Irish Shipping Company Ventures Into Offshore Wind
The Cork-based shipping company, Irish Mainport Holdings, has entered into the offshore wind sector by buying a share in the compatriot offshore services company, Alpha Marine.
Irish Mainport Holdings has also bought a 50-metre survey and research ship, the Mainport Geo, to service the offshore wind industry.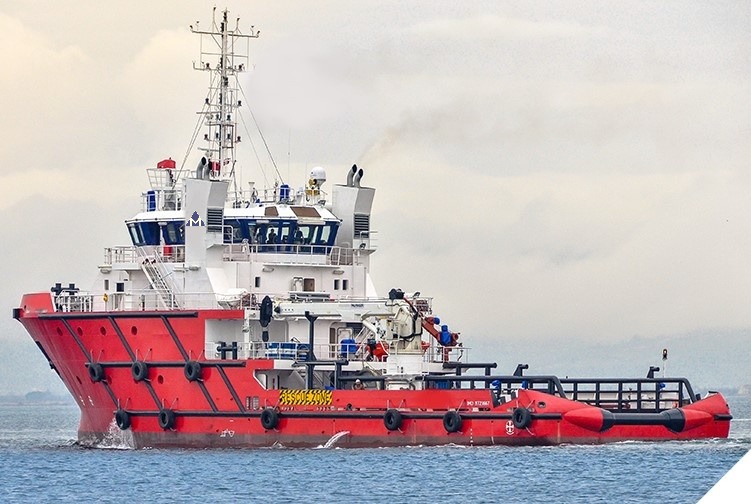 The 2015-built DP2 Mainport Geo is powered by diesel-electric engines, and has FIFI 1 and SPS notation for 35 passengers. The vessel is located in Ivory Coast at present and will be delivered to Cork shortly.
"We are delighted with this new ship, which will be very suitable for the offshore renewable sector in Ireland," Dave Ronayne, Chief Executive of Mainport, said.
"We know there is over €5 Billion investment planned over next few year on the east coast of Ireland by many major existing offshore wind operators such as Innogy, Parkwind, ESB, Statkraft, Fred Olsen and SSE and all these new wind farms will require surveying services. This ship is also very suitable for the Italian scientific research markets."
Alpha Marine has provided tug and workboat charter, crew transfer vessels (CTVS), hydrographic survey, subsea repair and maintenance, and most recently, environmental & geophysical survey services to offshore wind in Ireland and the UK.
Tim Greenwood, Commercial Director of Alpha Marine said: "This strategic investment will increase our operational capability and enable us to deliver a strong Irish supply chain proposition to windfarm developers and tier 1 & 2 contractors. Over the last year or two we have seen an uptake in enquiries for geophysical survey so the added capability that the Mainport Geo brings us is very exciting indeed."
Ireland plans to increase its operating offshore wind capacity from the current 25 MW to at least 3.5 GW by 2030. The government has recently decided to fast-track seven offshore wind projects through the new marine planning regime.
Related news
List of related news articles