Helicopter Services Needed for Vattenfall's Three OWFs
Vattenfall has launched a qualification period for a tender that will seek helicopter crew transfer services for the DanTysk, Sandbank, and Horns Rev 1 offshore wind farms in Germany and Denmark.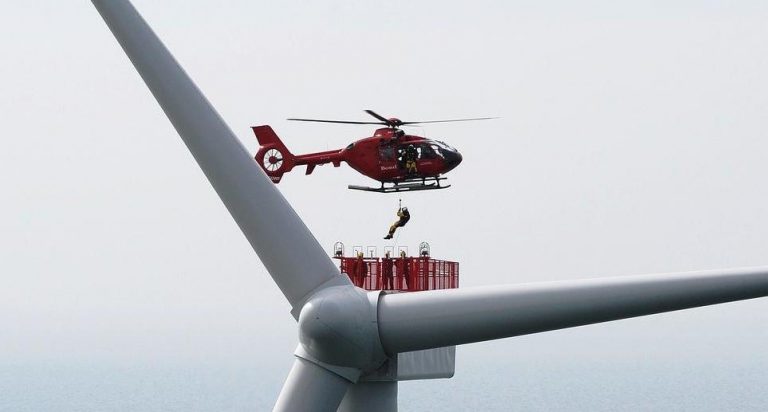 The developer intends to enter into a contract with one party providing access and availability of a helicopter to allow for various operations and maintenance (O&M) work to be carried out in weather conditions that are not suitable for using a crew transfer vessel (CTV).
The helicopter should be available 365 days a year, with the contract expected to be in effect as of 1 June 2021. The contract will have a duraton of two years, with an option for extension two times by one year.
The helicopter will be used to transfer crews between Esbjerg Heliport and accommodation platform at DanTysk and Sandbank offshore wind farms. Hereby, the helicopter should be able transfer up to two teams of three technicians.
Furthermore, the helicopter will transfer and hoist technicians to wind turbines at Horns Rev 1, as well as DanTysk and Sandbank for troubleshooting operations. The helicopter will hoist and transfer a team of three members, with the team working on DanTysk and Sandbank to be pick up from the DanTysk offshore substation (OSS).
The services are expected to generate around 800 of non-binding rotor hours per year for DanTysk and Sandbank offshore wind farms scopes, and around 50 to 100 non-binding rotor hours a year for Horns Rev 1 scope, according to information from the qualification notice.
The qualification period for the tender is open until 21 September.