Fugro Places Order for Two SEA-KIT USVs
Fugro has ordered two Uncrewed Surface Vessels (USVs) from SEA-KIT, which the company will use in offshore wind and oil and gas sectors in the North Sea and the Asia-Pacific region.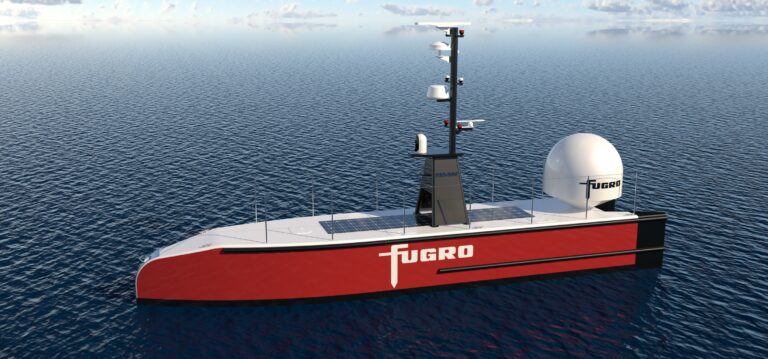 The order follows the news from March, when the two companies announced they entered a strategic partnership to develop a new range of USVs that can deploy remotely operated vehicles (ROVs) and autonomous underwater vehicles (AUVs) for marine asset inspections.
The first of the two 12-metre SEA-KIT X class USVs is expected to be delivered in the fourth quarter of this year and will feature an ROV and an AUV launch-and-recovery systems and station-keeping capabilities.
The second USV, which will have a similar fit-out, is scheduled for delivery to Fugro in Aberdeen in the first quarter of 2021, the company said.
"Integration of the new USVs into our global network of remote operation centres (ROCs) will allow us to provide our clients with an entirely remote-controlled inspection solution for the first time in history", said Ivar de Josselin de Jong, Director Remote Inspection at Fugro. "In addition to applications in the oil and gas industry, we specifically foresee an important role for our new remote inspection solution in the rapidly growing offshore wind sector".
SEA-KIT will also design, build and deliver a 24-metre Omega class USV to Fugro in 2021.