CLV Leonardo Da Vinci Launched, Final Outfitting in Norway Upcoming
The hull of Prysmian's new cable laying vessel (CLV) Leonardo da Vinci is fully completed, including the entire superstructure and the launching ceremony, according to the company's social media post on 28 July.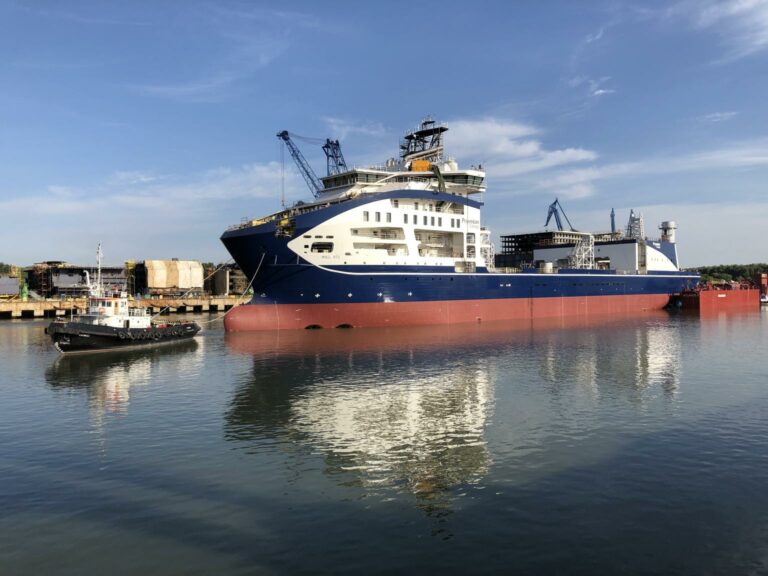 Leonardo da Vinci, built in Vard's shipyard in Tulcea in Romania, will now be towed to Vard's shipyard in Brattvåg in Norway for fitting out, installation of main laying equipment and finishing.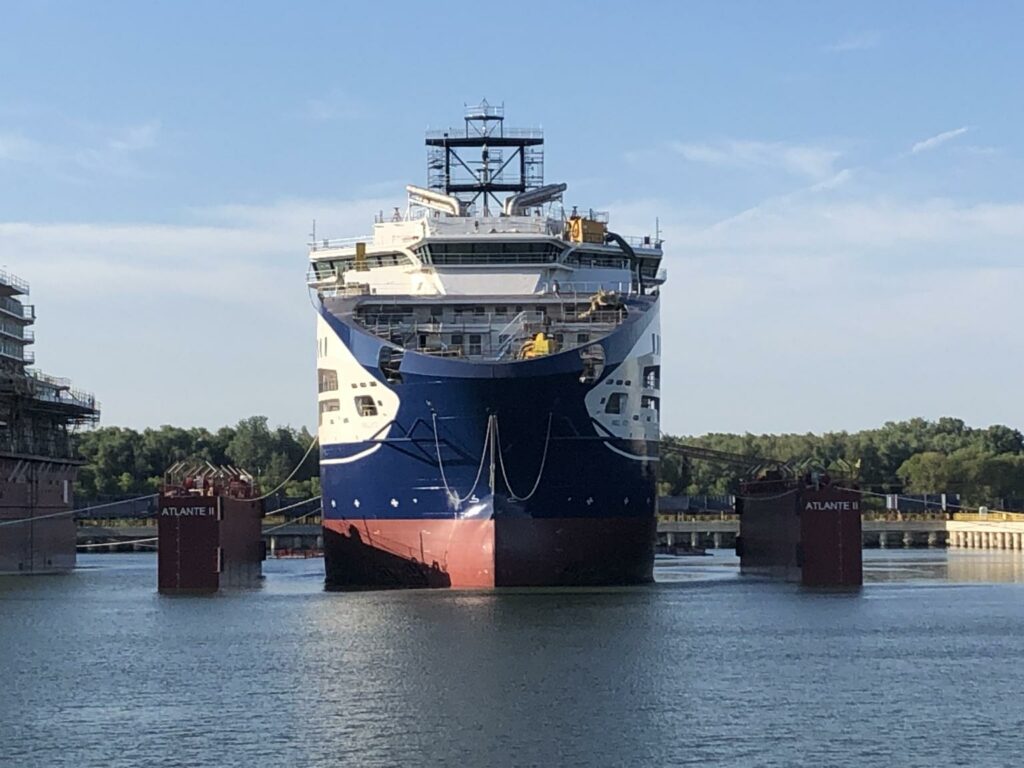 The journey will take one month, with the vessel travelling from the Danube river through the Mediterranean and along the shores of Portugal, Spain and France up to Brattvag in Norway.
The vessel, ordered in April 2018, is expected to be ready for offshore work by the second quarter of 2021.
Once delivered, Leonardo da Vinci will join Prysmian's CLV fleet which currently comprises Giulio Verne, Cable Enterprise, and Ulisse.
The 170-metre-long vessel will feature installation capabilities for water depths of more than 3,000 metres, maximum speed of above 14 knots, two carousels of 7,000 tonnes and 10,000 tonnes, two independent laying lines, DP3 positioning and seakeeping systems, and a specifically designed engine and propulsion set up.
The cable laying vessel, with its dual engine rooms and hybrid power, can operate safely in winds up to 130 kph, according to RINA, Italian classification society that has been carrying out statutory and class certification of Prysmian's new cable laying vessel.
RINA has also created a "Battery Powered" notation for Leonardo da Vinci, whose dedicated lithium batteries ensure dynamic positioning is operational even in the worst-case scenarios, and can also provide 'peak shaving' to reduce emissions.